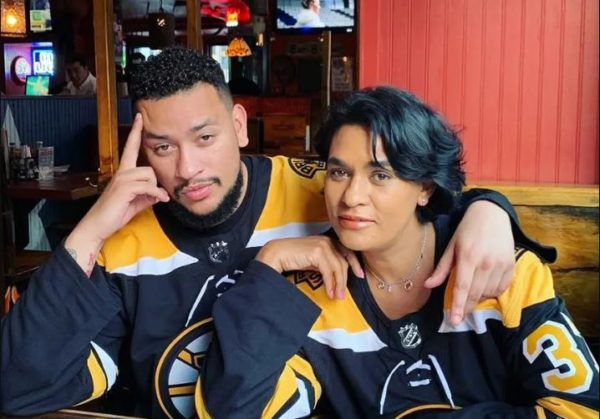 Lynn Forbes celebrated her biological and non-biological children ahead of Mother's Day.
Taking to social media, AKA's mom speaks about raising a blended family – her son's girlfriend, Nadia Nakai, ex-girlfriend, DJ Zinhle, granddaughters (Asante and Kairo Forbes), and Murdah Bongz who is Zinhle's current lover.
"As we approach Mother's Day and as I reflect on motherhood, I am most grateful for my own mother and for what she has taught me about love and family. Raising a blended family, through many challenges, to live together in harmony and raise well-balanced, happy children, is not always easy but it's possible when everyone works together, in the best interest of the youngest children in the family," she kicked off her note and appreciated her mother with the Instagram handle @janet.reed2.
"To the people who make this family possible, thank you. You each have your own family and nothing can ever take away from the importance of belonging to that family, that is most important and always will be. But today, at this moment, as we celebrate mothers and family … this family, beautifully blended, is not possible without you and the energy you bring, to make us what we are … a family …"
"Thank you for being authentically you @steffan.forbes , @brittanyxxsmith , @akaworldwide , @nadianakai , @djzinhle , @murdahbongz , @asantewithlove and @kairo.forbes; I love you."
"I pray that this Mother's Day, every mother will feel the warm embrace and the love of her family and that her wishes for family and what she regards as family, will be respected and honoured, not just this Sunday but every day that she has remaining of her life. A loving and harmonious family is the most important gift you can give your children," she concluded her note.
View this post on Instagram