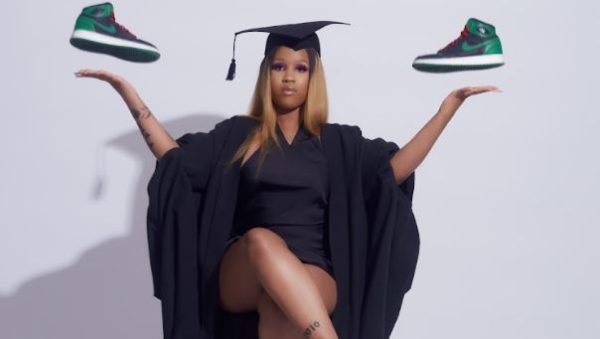 Pabi Cooper is a huge love of soccer and she's proved her love by securing a certificate as a qualified referee during the pandemic.
The star's dream was halted due to the pandemic, but she peaked after delving into music.
According"Fame for me wasn't the plan. I mean, I only released my first song Isphithiphithi in August last year, so being known like this feels unreal but I am grateful. I'm from Soshanguve, north of Pretoria. It's a known fact that people where I come from don't usually make it in life – it's either you fall pregnant quite young or become a junkie."
"I remember being told that I wouldn't amount to anything because of how I used to conduct myself when I was 15. I'd often go out with my friend, not focusing enough on my school books… actually at that time, I thought I knew everything. I thought I was cool. Luckily I had a turning point in my life when I found my love for soccer two years later by being a goalkeeper."
Speaking about how to blend both careers, she said, "But now that I am in the music industry, I am working on ways of how to incorporate me being a professional referee into my music. I mean, I sometimes dress like a referee when I perform and in my music videos."
"Things started panning out for me last year when I first released my song Isphithiphithi… that's when I became big. I performed on Idols SA and started touring the country. How I grew as an artist blew my mind… I couldn't believe it.
"A lot of artists such as the late Mpura and Killa Kau were so excited to see my growth. They would validate my craft every time they saw me."