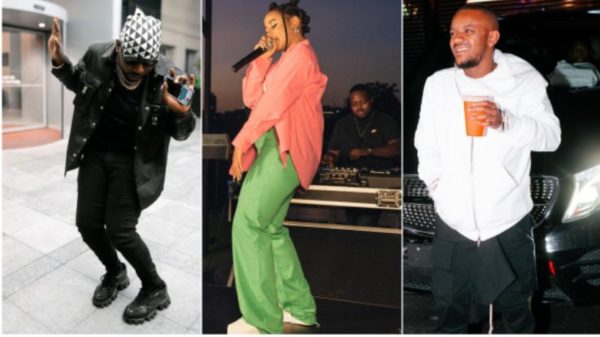 Victoria Falls management is suing Kabza de Small, DJ Maphorisa and Sha Sha of an amount close to R500 000 for failing to show up and perform at The Carnival in Zimbabwe.
Recently, the three was accused of defrauding Zimbabwe's Vic Falls Carnival.
The stars were booked to open the 10th annual Victoria Falls Carnival at the Elephant Hills Hotel on Friday 29 April.
However, it was reported that they failed to honor their contract despite being paid in full.
Well, the trio refused To repay the money they got for the services they failed to honour.
Now, the Victoria Falls Carnival management team is suing the trio R500 000.
Victoria Falls management is suing Kabza de Small, DJ Maphorisa and Sha Sha of an amount close to R500 000 for failing to show up and perform at The Carnival in Zimbabwe. pic.twitter.com/1ZjLHxy6aL

— Musa Khawula (@MusaKhawula) May 15, 2022