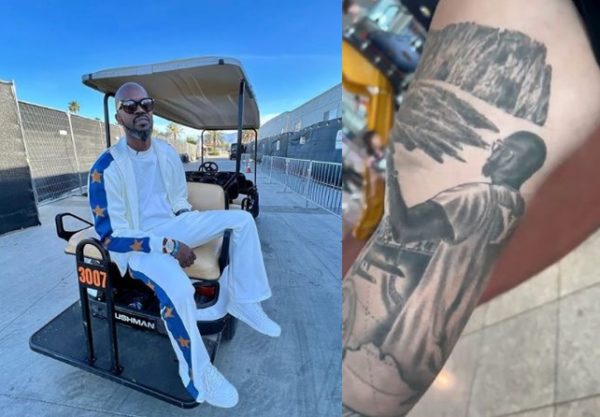 Black Coffee meets man who did a full tattoo of him on his arm.
The DJ has been receiving numerous and huge love before and after he secured his first Grammy win.
From the barber who did a fine haircut of his portrait to a lady who baked a cake in form of the DJ and now a foreign fan tatted the star on his hand.
Black Coffee who is on an international tour recorded the tattoo and said "This is crazy."
In response, the man said he's always anticipated meeting the DJ.
Watch the video below:
All love 🙏🏿❤️ pic.twitter.com/cJS0zYCcsW

— Black Coffee (@RealBlackCoffee) May 14, 2022