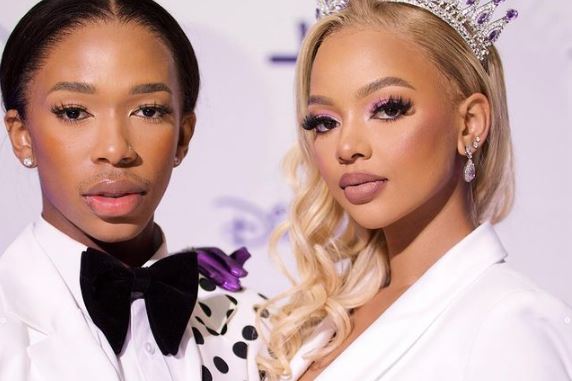 Celebrities graced the launching of Disney Plus ZA in Johannesburg with all their glitz and glam.
Many of these stars flooded social media with their look for the night.
Earlier in January, the Walt Disney Company confirmed the expansion of its streaming service, Disney+, to 42 new countries, including 6 African countries—Egypt, Morocco, Algeria, Libya, Tunisia,  and South Africa.
It was finally launched in SA on the 18th of May, 2022 and it had celebs in attendance and others interested in tech.
Check out photos below:
SPOTTED: Donald

The singer is at the launch of #DisneyPlusZA in JHB. #KgopoloReports pic.twitter.com/DQIVe4w2R8

— Kgopolo (@PhilMphela) May 18, 2022
SPOTTED: Naledi Mogadime

Best known to #BBMzansi fans as Nale, the former housemate is at the launch of #DisneyPlusZA #KgopoloReports pic.twitter.com/6dH9FJyxbi

— Kgopolo (@PhilMphela) May 18, 2022
SPOTTED: Mel Bala

Radio and TV personality is at the launch of #DisneyPlus #DisneyPlusZA in JHB. #KgopoloReports @disneyplusza pic.twitter.com/PjBOlK0wdh

— Kgopolo (@PhilMphela) May 18, 2022
SPOTTED: Kwenzo Ngcobo#TheWifeShowmax star is at the launch of #DisneyPlusZA in Kyalami. #KgopoloReports pic.twitter.com/jxTZCeBmOt

— Kgopolo (@PhilMphela) May 18, 2022
View this post on Instagram
View this post on Instagram