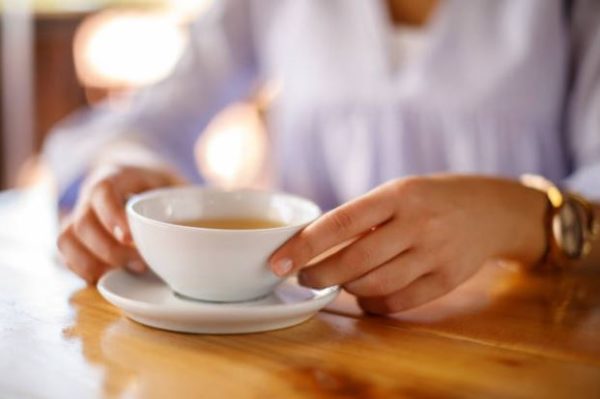 There's no doubt that almost everybody loves a good cup of tea!
It is loved for its many health benefits and the fact that it comes in so many varieties, making sure that there is something for everyone to explore and indulge in.
For thousands of years, this delicious beverage has been consumed by many to help kick-start their day, as a way to boost the body's general wellness, and to simply unwind after a long day. 
Research shows that tea can be used as a way to not only quench thirst and elevate one's mood, but as a natural remedy to target stress and anxiety-related symptoms.
So here is a list of teas that not only aid in digestion but also boost your mood and help reduce anxiety and stress.
1. Rooibos tea
This herbal tea comes from an indigenous South African plant and is unmistakable thanks to its distinct reddish colour that is reminiscent of a South African sunset. Rooibos is a great source of antioxidants and has been known for years for its medicinal properties that aid in digestion and help strengthen the immune system. 
2. Green tea
Medical News Today reports that green tea is one of the least processed types of tea and thus contains the most antioxidants. The health benefits of this popular tea are plentiful and include its anti-inflammatory properties that help decrease inflammation in the tummy. Furthermore, regular drinking of green tea is often linked to an increase in brain performance due to its high caffeine content. It is also known to aid in weight loss, but Mbali cautions that drinking the tea on its own is not effective in weight loss and should be taken in combination with regular exercise and a controlled diet. 
3. Chamomile tea
This aromatic tea is commonly used for its relaxing and soothing properties. Apart from being an ideal sleep support, this caffeine-free herbal tea also aids in digestion, prevents diarrhoea and soothes a bloated stomach due to its anti-inflammatory properties. It is also often referred to as "the chicken noodle soup of teas" due to its ability to help support the immune system.
4. Peppermint tea
Forbes reports that peppermint tea reduces stress, fights sinus, relieves menstrual cramps and helps you sleep better. This refreshing tea also has anti-bacterial properties that help fight off bad bacteria. Mbali adds: "The menthol in the tea helps reduce inflammation, is good for easing nausea and helps with constipation." If you cannot find peppermint on your shelves, just steep a few peppermint leaves in hot water and enjoy.
5. Fennel tea
This sweet anise-tasting tea is not as popular as the above-mentioned teas but offers a multitude of health benefits. Fennel tea has anti-inflammatory properties that aid in soothing the muscles in the digestive system and also help alleviate bloating. It is also known to assist the body with stimulating the production of bile so that your body is better able to break down fats. Furthermore, fennel  is used in many cultures after a meal to help reduce bad breath.