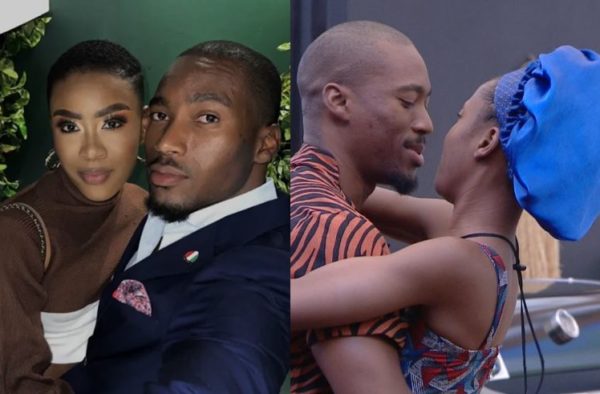 BBMzansi's Thato addresses Gash 1's disappearance on social media
Thato Immaculate who is in a relationship with Gash 1 has addressed the disappearance of his lover on social media.
The 2022 BBMzansi housemates garnered lots of people's attention because of their relationship which they continued even after exiting the house.
However, to people's disappointment, Thato has been consistent with feeding her fans sizzling and juicy content, while Gash has been inactive and it's beginning to worry some fans, as they are gradually losing interest in him.
Reacting to all of the laments and complaints by Gash's fans, Thato spoke out in defense of her lover, saying he isn't used to the social media life, as he's an entrepreneur.
She also urged people to stop comparing them.
"This has to stop. I know we are in a relationship but we are two completely different people and brands I AM social media, content, and entertainment Gash is an Entrepreneur day in and day out. May I ask before saying "He's not doing this " can we say "Gash can I help with".
This has to stop . I know we are in a relationship but we are two completely different people and brands I AM social media, content and entertainment Gash is an Entrepreneur day in and day out . May I ask before saying "He's not doing this " can we say "Gash can I help with"

— Thato Immaculate (@callherthato) May 26, 2022
"I'm not fighting I understand the frustration of wanting to help someone I get it, but please let's be kinder? Please shower him with love on the 28th When our money is right lala? We'll pay people to make us tea but know we need to work hard. Our families depend on us
Meanwhile, the lovers hope to engage their fan base with juicy content on YouTube. Check out the snippet below:
I . Just. Can't. 😂😂😂😂😂 pic.twitter.com/LE9jva2AEU

— Thato Immaculate (@callherthato) May 26, 2022