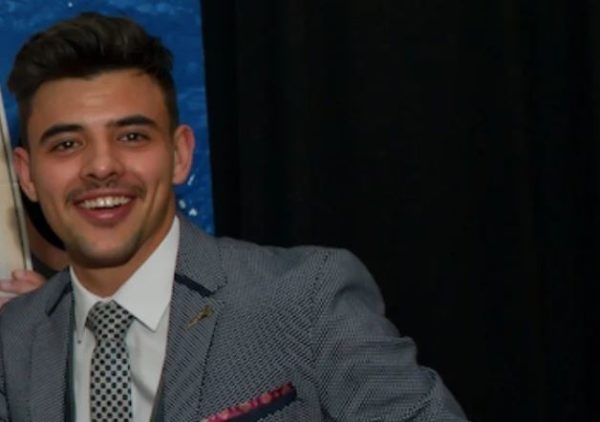 Blood and Water star, Arno Gereff will be tying the knot with his girlfriend soon.
The actor who plays Chris Ackerman, a pansexual swimmer who isn't afraid to jump from one relationship to another or date a woman and a man at the same time, announced proposing to his girlfriend who gave a positive response.
Over the weekend, the 27-year-old officially engaged his girlfriend of two years Iluska Nagy to marry him.
Arno and his fiancee popped champagne after the engagement which took place at Mooikrans Venue and garden in Pretoria.
"Liked it. Put a ring on it," he captioned photos shared on Instagram.
Friends and followers congratulated him.
View this post on Instagram