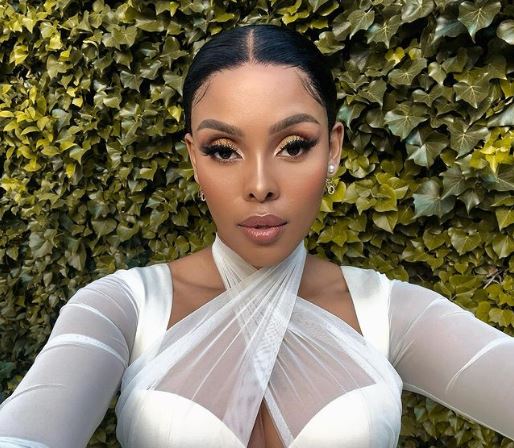 Kefilwe Mabote got a surprise welcome party upon arriving in South Africa.
The fashion influencer spent a week in Cannes and she had some of the best moments of her life.
Asides from flexing luxury and feeding her eyes with beautiful views, she also graced the Cannes Film Festival 2022 red carpet in stunning outfits.
The stylist announced her return to SA with photos from the welcome party where she rocked a lovely white dress and dazzling neck jewelry.
Speaking about the necklace, Kefilwe wrote, "A glimpse of me channeling my inner 'Anna Wintour' at last night's surprise welcome party."
Businesswoman Shauwn Mkhize who is a guest at the event shared some photos on Instagram and spoke about the event.
"About last night @kefilwe_mabote we came out to celebrate you, cold weather and all. When a space is filled with love all you can feel its warmth. We love you, darling, keep shining," Shauwn wrote.
Kefilwe responded with a gratitude note, "There's a lot to be said about someone who will change their plans, change a flight and show up to welcome you home. Ma thank you for seeing me and considering my happiness a priority in your life. I can't begin to fathom the lengths of sacrifice that went into you showing up last night and I don't take it lightly. I've said this already but I appreciate and love you so much. I'll never forget this."
Check out photos below:
View this post on Instagram
View this post on Instagram
View this post on Instagram