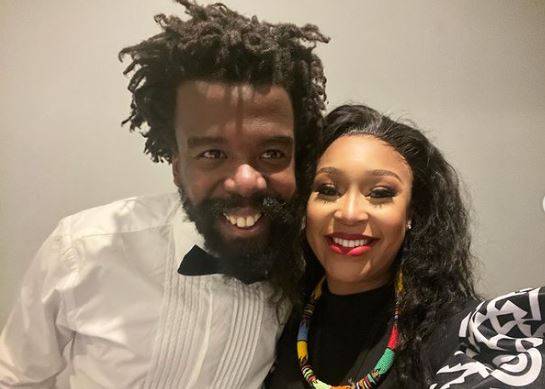 Minnie Dlamini was high in her feelings upon meeting vocalist Mandisi Dyantyis.
The TV personality went for his concert and endeavoured to gain access to his holding room.
She met him and expressed how much she adored him and applauded his dexterity with musical instruments; the broadcaster also said the singer plays the instrument like her late brother, Khosini.
"I've been dying to see @dmandisi live for ages (His shows are always sold out). He plays the same instrument my late brother played and has a voice that just obliterates my soul. I totally fangirled I took my opportunity to meet him and ran… Straight into his holding room to introduce myself. I tried to fit everything I wanted to tell him about how dope I think he is and in like two seconds (the poor guy I'm so sorry)"
View this post on Instagram