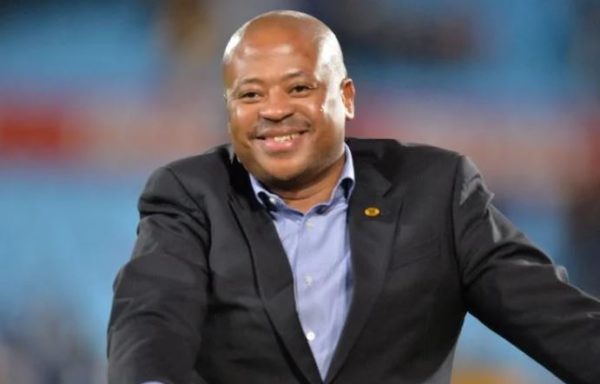 Kaizer Chiefs football manager, Bobby Motaung celebrates his mother's 76th birthday by blessing some grannies.
Through his foundation, he provided for elderly people of Soweto at three Methodist churches in Meadowlands.
He will be giving 250 food hampers to identified grannies in and around the place of birth, and this will be followed by a luncheon at Dobsonville Stadium.
Speaking to Drum about the event, he said:
"This day is all about giving back the respect, love, loyalty, and honesty I received from my community growing up," he says.
"I chose the Methodist church where I was baptized. My mother is also a member there, she was a chairlady of the church at one point, serving and praying for people who are ill along with other mothers. We have been using the church and they serviced my family ever since I was born. So, we are serving the three churches."
"My mother was born on 18 May, and we could not do the celebration midweek. We chose the beginning of winter and just a way to celebrate new beginnings. My mom means everything to me. My two siblings have passed away and she has always kept the family together. I need to be grateful for her long life. We are celebrating this in church."
Bobby claims his mother faced a lot of challenges and he's excited to celebrate this age.
"I gave my mother many challenges when I was growing up and to see me turn 52 years and she turns 76 is a blessing. We have been through thick and thin, and she remained a pillar," he says.
"I was also there through her challenges and it's a blessing to be able to celebrate. We are living in trying times with the pandemic and I am lucky to be able to celebrate her while he is still alive."