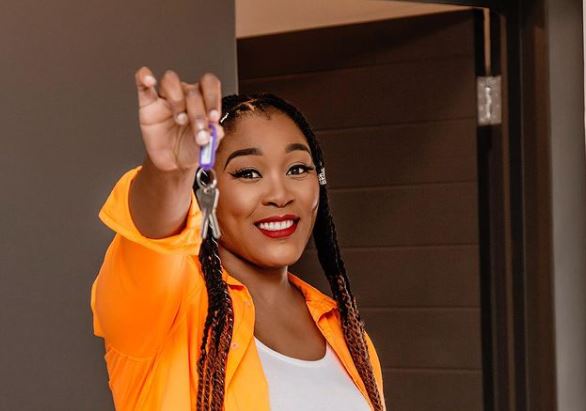 Lady Zamar secures the bag as she announces her partnership with HoussRentals.
The singer announced being the brand ambassador on social media, she backed up the news with photos to confirm her partnership.
Zamar who have not gotten deals with brands since the saga with her ex, Sjava, appears to be securing deals now and she's excited.
"I'm so proud to announce this exciting new partnership with @houssrentals as their stunning and oh so cool Brand Ambassador … I'm so excited for this journey and look forward to showing you guys just how amazing it would be if you joined in and became one of Houss Rentals customers… each and every estate brings you a customized experience mixed up to suit your specific lifestyle needs all with a touch of modern chic and luxury," she wrote.
"I hope you enjoy exploring these beautiful estates with me as much as I have enjoyed finding these gems and trust me, @houssrentals has something for everyone and yes, they will meet all your expectations of great living and affordability," she added.
View this post on Instagram