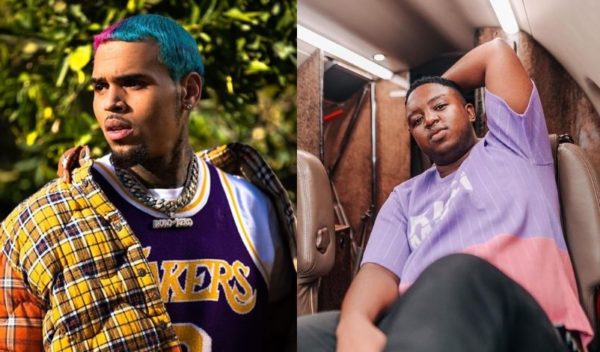 Shimza weighs in on Chris Brown's success and how he threw himself under the bus.
Over the weekend, the South African DJ said the international star drops good music but messed things up.
"Chris Brown makes such dope music, he messed things up," the DJ wrote.
Shimza's statement garnered lots of reactions as many understood what he meant, while a few others trolled the DJ.
It is assumed that the DJ is talking about how Chris messed up his career by assaulting his ex-girlfriend, Rihanna.
The DJ further claimed he was the Micheal Jackson of his generation but tainted his career with the hideous deed.
A fan who supported Shimza's claim wrote, "Always say this ..he could've been the greatest ever in his genre if he didn't do that."
Check out reactions below:
What are you talking about? He still popular and still charting on billboard 17 years later! You can't say that with other artists whom started in 2005! Bye

— Kirby1996 (@JacquelineDalla) June 4, 2022
Michael Jackson of our generation

— SHIMZA (@Shimza01) June 5, 2022
He got more hits than your entire career. If you can for 100 years you won't match with him.

— Mahlogonolo (@BenChabumpha) June 4, 2022
he's probably referring to the Rihanna saga

— Kamogelo (@jemen_eye) June 4, 2022