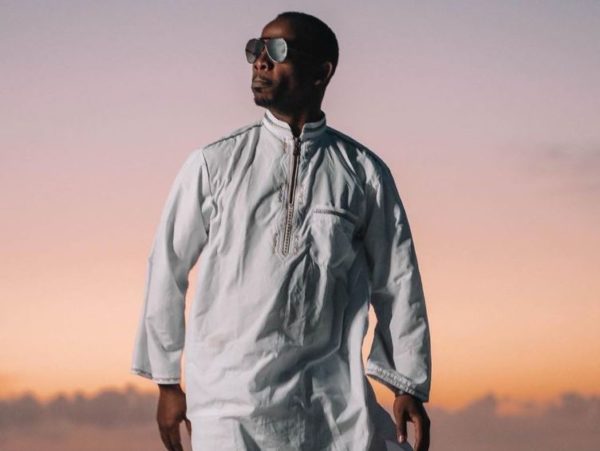 The South African Music Awards 28 nominees was announced on Tuesday morning at The Garden Venue Boutique Hotel in Randburg.
The nominees announced fall into over 25 categories, and Zakes Bantwini is proud of himself as he bags 7 different nominations.
The show is hosted by RiSA and it is a annual event that honours the country's finest music talent over two days in key categories, as they battle for the South African industry's highest honour – a statuette at the South African Music Awards.
However, below is the full list of nominees;
BEST AMAPIANO ALBUM
Kamo Mphela – Nkulunkulu
Mas Musiq – Auti e'sharp
Mellow & Sleazy – Kwa Kwa
Young Stunna – Notumato
Focalistic – President Ya Strata
BEST GQOM ALBUM
Bello No Gallo – Khula
Dlala Thukzin – Summer Banger
T-Man – Best of the Best
Slenda Da Dancing DJ – The Journey
Dlala Mshunqisi – Umshunqo Reloaded
BEST HIP-HOP ALBUM
Kid X – Father of Zen
25K – Pheli Makaveli
A-Reece – Today's Tragedy, Tomorrow's Memory
Emtee – Logan
Blxckie – B4Now
BEST OF AFRICA AWARD
Edgar Muzah – Son of a Tribe
Malome Africa – Karabo
CKAY – Boyfriend
Tems – If Orange was a Place
Tay Iwar – Love & Isolation
BEST POP ALBUM
Jeremy Loops – Souvenirs
Tresor – Motion
Shekhinah – Trouble in Paradise
BONJ – A Journal
Jacky Carpede – Don't Let Go
FEMALE ARTIST OF THE YEAR
Msaki – PlatinumB Heart Open
Khanyisile – African Bird
Kamo Mphela – Nkulunkulu
Reign Afrika – Trailblazer
Shekhinah – Trouble in Paradise
MALE ARTIST OF THE YEAR
Sun-el the Musician – African Electronic Dance
Zakes Bantwini – Ghetto King
Brian Temba – Its all You
Chymamusique – Musique
Mobi Dixon – When house was House
NEW COMER OF THE YEAR
Thapelo Lekoane – Tapestrey
Khanyisile – African Bird
25K – Pheli Makaveli
Ncebakazi Msomi – The 34th Psalm
Botanist Mr Lemington – The Shift
BEST KWAITO ALBUM
Sukiri Papa – Dont Lose Focus
Simply Eugene – Let Dogs Lie Low
Shisaboy – Kwaito Pallet
Reece Madlisa & Zuma – Ama Roto Vol. 2
King Razo – Trip to Jozi
BEST COLLABORATION
Karyendasoul, Zakes Bantwini & Nana Atta – Imali
Zakes Bantwini & Kasango – Osama
Njelic & Boohle ft De Mthutha, Da Musiqal Chief – Wamuhle
Makhadzi ft Joe Delinger – Zwivhuya
Msaki ft Da Capo – No Rainbow
BEST CONTEMPORARY FAITH MUSIC ALBUM
Thabelo – My Heart to Him
KingDmusic – Denga
Pulane Maphari – Sacrificial Worship (Live)
Lauren Cullen – Find Me Singing
Ncebakazi Msomi – The 34th Psalm
BEST AFRO POP ALBUM
Mnqobi Yazo – iStiff
Bonga Kwana – New faces to Old Problems
Cici – Sukulila
Aubrey Qwana – Amalobolo
Nomfundo Moh – Amagama
BEST DANCE ALBUM
Miza – Muzika
Zakes Bantwini – Ghetto King
Chymamusique – Musique
Mobi Dixon – When house was House
Sun-el the Musician – African Electronic Dance
BEST PRODUCED ALBUM OF THE YEAR
Bokang & Ndumiso – Karabo by Malome Vector
Neo Muyanga & Asanda – PlatinumB Heart by Msaki
Howard Bradley – Destination Unknown by Vaughn Prangley
Sean, Keanan Leroy & Arthur – Thetha Mama by The one who sings
Jaquess Du Plessis High – A World at Suicide by Kahn Morbee
BEST PRODUCED MUSIC VIDEO
Edward & Ofentse Mwase – Inhlupheko by Big Zulu
Ted Magerman – Playback by K.O
Dale Fortune – Mamezala by Mafikizolo ft Simmy
Mabi Ntuli & Shola – When house was House by Mobi Dixon
Mninizo Sitho & Nhlanhla – Finessin' by AKA