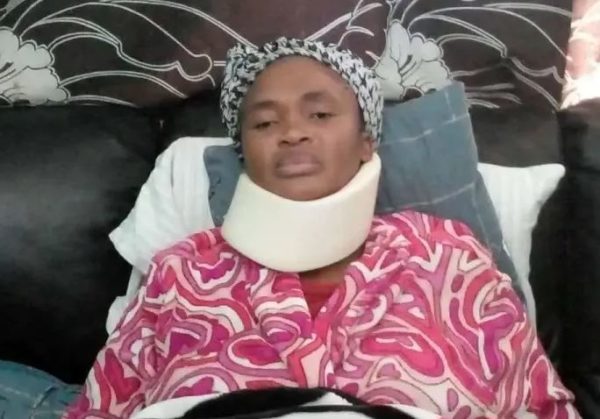 Gospel singer Thumeka Lothe has been suffering pain and is stuck in bed after being involved in a car accident that occurred in the Eastern Cape.
The singer has been visited by a few other colleagues, namely Kholekile Hlubi Qongqo and Nokhaya Baba Mahelu; the two were reported by Daily Sun to pray and bless the bedridden singer.
"We heard she was involved in an accident together with her husband while coming from the Eastern Cape where they were performing and promoting their music.
"They were driving their bakkie carrying their instruments and equipment. Their equipment was destroyed and she was injured. She has been bedridden for three months. As friends and artists, we are here to say we are with you and we feel for you and will support you," said Kholekile.
Kholekile and Mahelu said they reached out to some other artists who helped and they gathered all they received to help Thumeka.
The gospel singer says she's grateful for the help received.