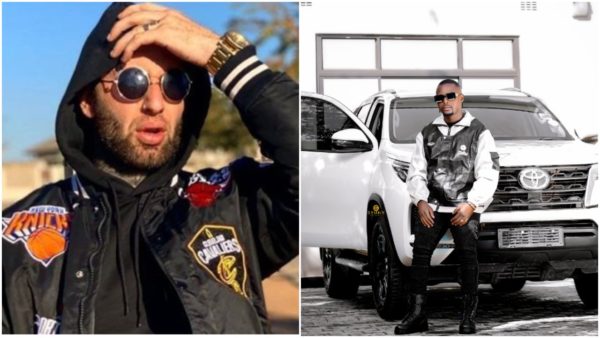 Chad Da Don has taken to his social media to celebrate with Rapper Gwamba who recently purchased a new ride.
The Malawian rapper took to his Twitter to share the news.
He said that life is full of ups and downs and he has learned to celebrate every achievement no matter how big or small it is.
Gwamba then went on to announce he is celebrating the purchase of his new brand new 2021 Toyota Fortuner.
He shared a photo of himself standing close to it as he captioned: "This life is full of ups and downs, and lately, I have learned to celebrate every achievement, big or small. Today I celebrate my new machine, Brand New 2021 Toyota Fortuner. This one is Gwamba 1."
Seeing the news, Chad celebrated with him as he praised him for his achievement; "THE ONE AND ONLY LANDLORD"
See tweet below:
THE ONE AND ONLY LANDLORD ! https://t.co/b63WoqiC4S

— #TODAY (@ChadDaDon) June 14, 2022