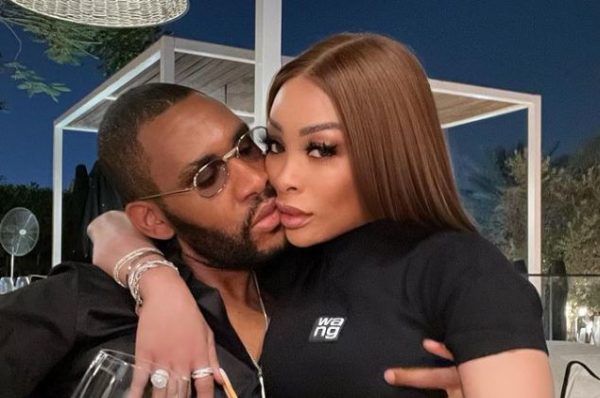 Khanyi Mbau and her boyfriend, Kudzai Terrence Mushonga are living their best lives as they've taken a vacation to Australia.
The actress scooped sizzling and cozy snaps of herself and her lover on social media.
The star and the billionaire businessman from Zimbabwe rocked the same colour outfits and they looked really cool as people flood the comment with lovely comments.
Khanyi who once kept her love life secret appears to have changed her mind as she now flaunts her man and their love life on social media.
Recently, she spoke on the need to love loudly without the fear of losing one's partner.
"Many fear showing affection publicly, society has instilled fear unto you. Love is the only reason why we are in human form.. all else is a step to getting closer to it. You are born to find ur mother's love then you grow up to find ur loves love!Don't hide him out of fear of losing him, once you fear that you have lost him already. What is meant to be yours shall remain yours. LOVE LOUDLY," she said.
Check out the photos below:
View this post on Instagram
View this post on Instagram
View this post on Instagram