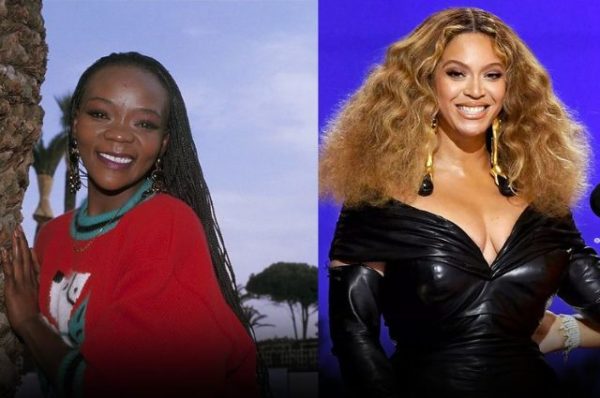 American musician Beyonce will be dropping her new album which has some sort of inspiration from late South African singer, Brenda Fassie.
The album is set to be released on 29 July.
On Tuesday, June 21, Beyoncé released her newest single, Break My Soul, from her upcoming studio album, 'Renaissance' as she channeled Brenda on the cover.
On the single's cover, Beyoncé stands behind a window with some burglar bars. She can be seen wearing a black dress and gloves with her right hand stretched to the side. She is wearing a headdress (inkehli) with polka dots.
A source told Metro that the talented musician will be channelling her "inner supermodel" by honouring fashion icons from the 90s adding that she was "in love" with the United Kingdom and there might be a few South African references too.
"She also wanted to honour artists like Brenda Fassie so there will be references to South African pop music all across the album. Some of her music videos touch on 90s supermodel glamour and she's planning to work with some Brits on her new videos and performances," said the source.
Is she channelling Brenda Fassie? #BreakMySoul #beyonceisBACK pic.twitter.com/oRPNfzU9om

— Qwathi (@lukhanyoNakho) June 21, 2022