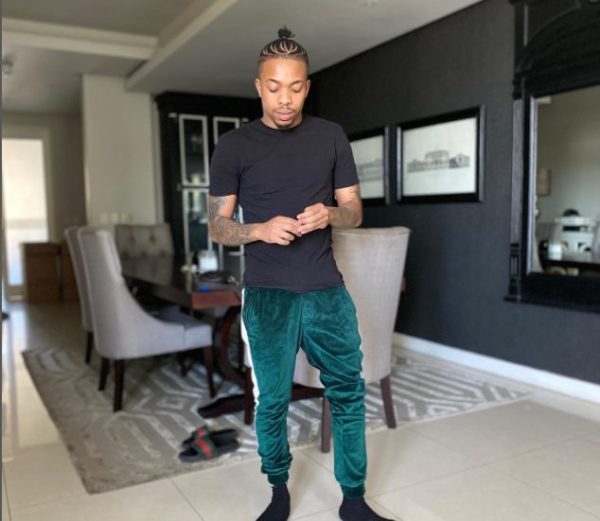 Former Big Brother Mzansi contestant and rapper Ex Global has been accused of physically abusing his girlfriend, Steenkamp.
The star was accused of beating up his girlfriend.
This is coming after Bianca revealed "evidence" of the assault on her Instagram Stories.
In a tweet published by celebrity blogger Musa Khawula, Bianca Steenkampy accused her Big Brother boyfriend Ex Global of assaulting her.
Ex was a contestant on the reality TV show Big Brother Mzansi in 2015. He is also a rapper.
In the pic, Bianca revealed a bruised, blue eye, allegedly from Ex. "Shout out to my Ex no pun intended", she wrote in the caption.
In another IG Story, Bianca revealed a screenshot, allegedly from Ex apologising for his actions. It read: "I'm truly sorry about everything from the bottom of my heart. Loving you and caring for you shouldn't result in this. I take full accountability for all my actions.
"Let me know if I'm able to take you to get checked up and to check up on you".
Bianca captioned the screenshot "the apology". In another Story, she wrote: "Ex Global, you're a pig
Bianca Steenkamp accuses her ex boyfriend and struggling musician Ex Global of physically assaulting her a couple of nights ago.

Follow link: https://t.co/Jl2WoKTXHS pic.twitter.com/biy2vfAbFc

— Musa Khawula (@MusaKhawula) June 29, 2022