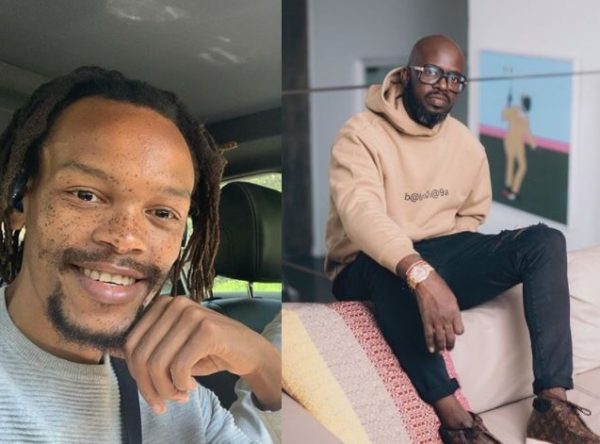 Nota has taken to his Twitter to react to Black Coffee's claims that he wouldn't trust him to manage his brand.
The star in a recent interview stated that Nota calls himself The Authority and he doesn't know his conversations well.
In a short video clip shared by the controversial blogger Musa Khawula where Black Coffee revealed that he would not trust NOTA to manage his brand because of his personality
Black Coffee said: "I look at this guy who calls himself The Authority, I look at him and as a person, I wouldn't want to be managed by a guy like that," he said.
Nota on the other hand did not let this slide as he responds to Black Coffee's accusation that he's just a bad manager.
Baloyi stated that Black Coffee should not be concerned about him becoming his brand manager, but he urged the famous DJ to first be a decent father and be able to manage his hand.
"He should worry about managing his hand, being a good father & not me managing his brand… Im his late 40's & he doesn't have my accolades or my record sales." Wrote NOTA.
Baloyi went on to slam Nasty C and Scoop Makhatini's careers who were the ones being advised by Black Coffee during the interview.
He should worry about managing his hand, being a good father & not me managing his brand… Im his late 40's & he doesn't have my accolades or my record sales. Where did his advice get Nasty C because Costa Titch has blown him out the water while Scoop still a deadbeat Dad junkie!

— GOOD Authority (@lavidaNOTA) June 29, 2022