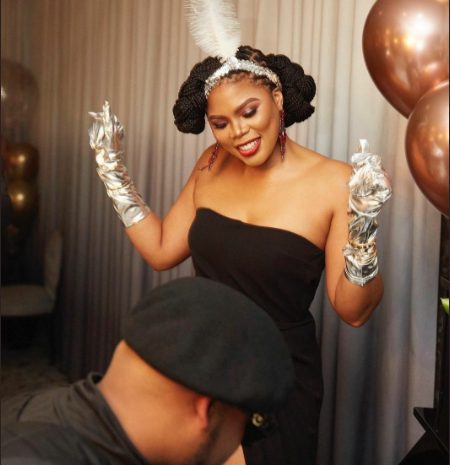 Olwethu Leshabane celebrated her 32nd birthday and it was a blast.
The star took to her social media to share photos and videos from the celebration.
In her post, Olwethu said she is ready for her new age and she is so happy to be alive.
She wrote: Olw32Lesh⭐️🥂 32, I'm so ready for you! It feels so damn good to be alive. It goes well with me and I am in good health, as it goes well with my soul. Gratitude abounds! Thank you my love @neodejenero for ensuring I'm always surrounded by love. Growing with someone still figuring themselves out isn't easy, thank you for your love, patience, and the reminders of who and WHOSE I am."
In another post, she shared a photo of herself dancing as she got a private performance from Keenan Meyer piano.
"I thought I'd have to wait 'til 40 to have a private @keenanmeyerpiano performance😭⭐️ I'm so grateful for a life partner who is constantly moving mountains to make my dreams come true.🥹 …hayi shame… now let me go throw his mom a baby shower😍," Olwethu wrote.
See post below:
View this post on Instagram
View this post on Instagram
View this post on Instagram