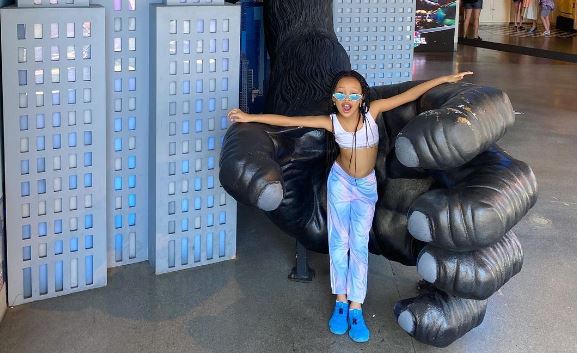 Kairo Forbes is so excited as she is celebrating her 7th birthday today.
The star who is the daughter to DJ Zinhle revealed that she is getting old.
However, today is not only Kairo's birthday as she will be launching her jewelry range with EraByDJZinhle.
Taking to Instagram, Kairo shared a video of herself looking old and using a walking stick to support herself as she walks.
She said she is also celebrating 100 days in Grade 1.
Kairo wrote: "I'm really getting old! 👵🏽 Happy 7th birthday to me! 🎂 Celebrating 100 days in Grade 1!"
See post below:
View this post on Instagram