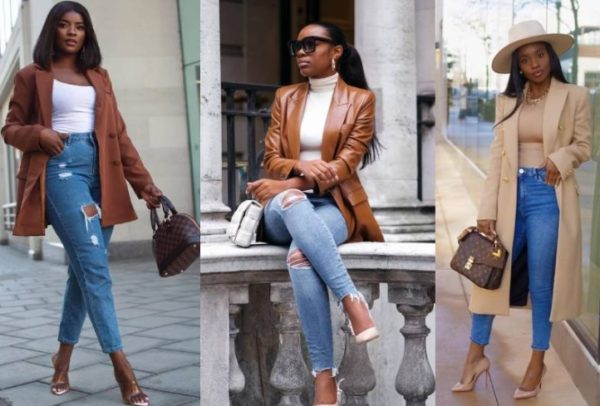 There is a deluded belief amongst the female community that expensive equals class.
While this statement might be true to some extent in reality we cannot all afford fancy outfits, we must make due with what we have.
Regardless of whether you are a thrifter or a boutique shopper, there are a few habits you can adopt to help your outfit pop without overspending on clothes.
Some of these habits include:
1. Steaming your clothes
While your ordinary iron box will suffice, investing in a proper steam iron will go a long way. Your clothes will look cleaner, crisper and well thought out.
Also avoid wearing clothes that can't be steamed because they'll always seem crumpled, which will obviously give your outfits a not so good basic touch.
2. Keeping your hair neat
There's no denying that a new hairstyle can improve the appearance of an outfit. Make a lasting impression starts with your face which includes the hair, the first thing people will undoubtedly notice about you.
Just saying, investing in a proper wig will come in handy for those bad hair days when you can't afford to install a new hairdo.
3. Avoiding chipped nails
Because hair and nails go hand in hand, you cannot afford to service one and forgo the other. It is one of the few rules every lady should have mastered by now.
Avoid weird designs and flashy colours on your nails. Neutral colours look classier and will automatically elevate your outfit.
4. Accessories
Accessories go a long way in making an outfit pop. And the best gift you can give yourself is learning the art of mixing various colours and textures to your accessories.
This does not, however, imply that you should put on all of your accessories in one go; balance is key. Isn't it true that too much of a good thing is bad? You already know the answer.
5. Invest in a signature perfume
When it comes to scents, I'm not going to try to save money by cutting corners; cheap is expensive! You're less likely to smell good or leave a lasting impression if you go cheap.
So, if you're thinking about getting a signature scent, go big or go home!