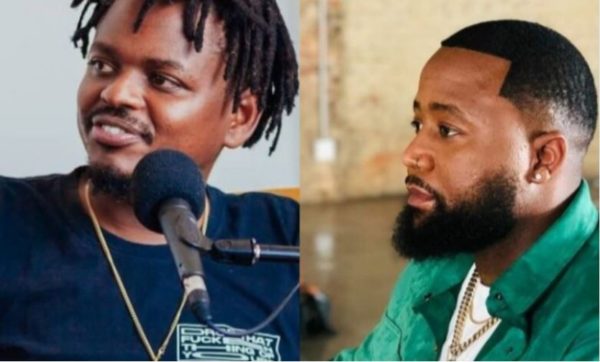 Mac G has recently revealed why Cassper Nyovest inspires him.
The star made this known during The Hustlers Corner Podcast stating that he was motivated by the rapper.
Despite all the jabs MacG threw at Cassper in some of his episodes of Podcast And Chill, he was not ashamed to speak to the public about how Cassper Nyovest had inspired him.
What Cassper has done is amazing, he inspires me as well man, who would've thought dawg that you could fill up the Dome?. It's sad bro because I admire the guy bro, I love him to bits, I think what he's done with Telee is amazing, these guys," he said.
He added; "Who would've thought you could fill up the Dome bro, I watched Jay Z at the Dome when he came, 50 Cents, how can you not be inspired dawg by that, and that is one of the many things he has done."
In the interview, MacG also commended Cassper for coming up with the idea for Celebrity City Boxing and for seeing it through to completion.
"What he did at Celeb City when I was watching I'm like this guy is a f**kng genius, I'm like who thinks of this sh**t," MacG expressed.
Watch video below: