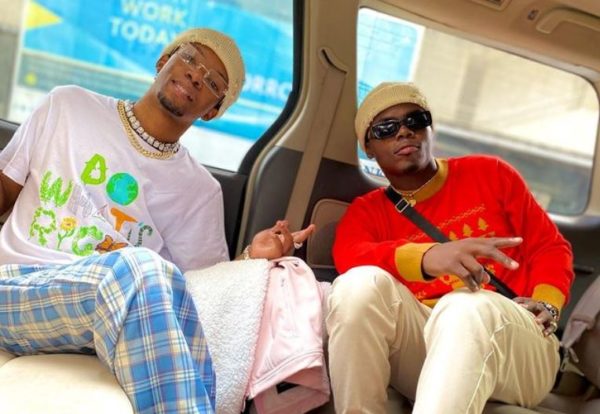 Blaq Diamond has announced their departure from the Ambitiouz Entertainment record label.
Ambitiouz Entertainment for years has been a label that has nurtured and brought out great talents and also managed top-tier artists like Amanda Black, Emtee, Sjava, A-Reece, Priddy Ugly, and more.
Unfortunately, their past relationship with other artists and the scandals surrounding their split has left the label with some bad tags which are either financial concerns or some form of issues.
In a recent episode of "Podcast And Chill" with Mac G, the "Summer Yo Muthi" hitmakers revealed they've parted ways with Ambitiouz Entertainment and are now fully independent.
According to the duo, their split with Ambitiouz Entertainment was clean without any issues, they further revealed they've been away from the label since December 2021 and the move to part ways with the label was inspired by their decision to grow.
According to them, they wanted to break into the African market
"It was between sticking with the label or choosing growth. We wanted growth more than anything because we wanted to tap into the African market. There was a clear disconnect between our vision and theirs. It no longer aligned. It was nice working with them. We just want to go shoot to the other side," Sphelele said.
The Sama-winning music duo said they signed to the label within 48-hours after award-winning singer Sjava played the song for Ambitiouz Entertainment around the same time A-Reece and other artists were leaving the label.
Blaq Diamond said they are on good terms with the label and would be open to working with them.
"We always made sure we had lawyers around. Even with us leaving Ambitiouz, we had to get lawyers to clear everything up," they said.