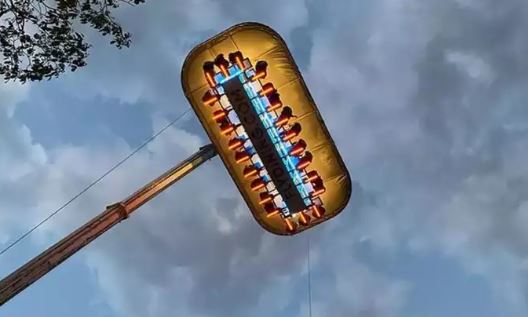 Manali is said to be the gift of the Himalayas to the world and this beautiful hill station also offers an array of adventures.
From paragliding to mountaineering to zorbing and bungee jumping, one can enjoy a lot of adventure sports that give the body an adrenaline rush. The fly-dining restaurant in Manali is one such experience.
The restaurant
Situated on the Old Manali Road, Flydining Manali is suspended at a height of 165 feet in the air and people sitting on the revolving chairs of this restaurant can see the mesmerizing beauty of Manali. This restaurant is surrounded by the Himalayas and is a dream for those who are dining there. It is said that this restaurant is the tallest hanging restaurant in the world and one can view the snow-capped Himalayas from there.
Why it is the world's tallest flydining restaurant?
It has a seating capacity of 24 guests with 4 staff in one go and the reason it is being called the world's tallest hanging restaurant is that when the seating arrangements are taken off the ground, the restaurant's table is hung at a height of 2,250 metres above sea level – making it the tallest in the world.
Untitled design
This flydining restaurant offers 5 packages to the adventurers and one can enjoy the delicious food along with scenic beauty at 5 different times. The very first ride of the day is from 1:30 pm till 2:15 pm and is the time when they serve lunch. The second ride also serves lunch and starts from 3:30 pm to 4:15 pm. Afterwards, the Sundowner ride starts at 5:15 pm and ends at 6:00 pm. They take a break after this and then the first dinner ride starts at 7:45 pm and ends at 8:30 pm. The last ride of the day is from 9 pm to 9:45 pm and serves a lavish dinner.