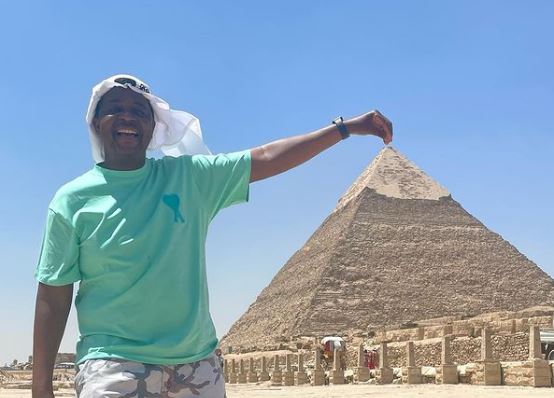 Oskido takes himself on vacation in Egypt after the successful completion of the Project Management course at the University of Pretoria.
The legend visited one of the wonders of the Universe – Giza and took some lovely snaps which he shared on social media.
He also met with the SA ambassador to Egypt and they had a swell time bonding in Cairo.
"It was a pleasure meeting you meeting South African Ambassador to Egypt 🇪🇬 Ntsiki Mashimbye out in #Cario," he captioned post.
Speaking of the course completion, Oskido announced with a post on Instagram; "When I started my journey on this course, I was overwhelmed by the love and encouragement I received from many of you. I feel dutybound to share the results and also to say pray. Self-improvement is self-love," he wrote.
View this post on Instagram
View this post on Instagram
View this post on Instagram