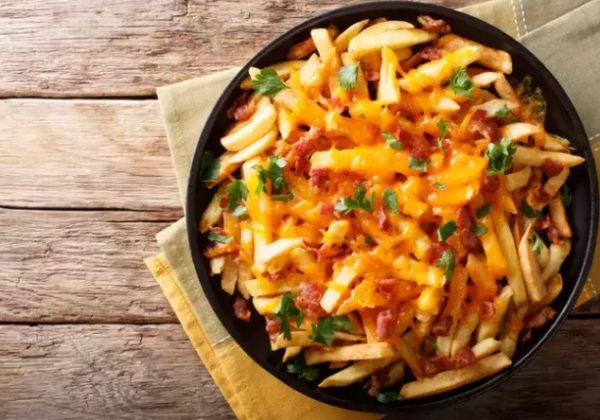 Who doesn't love Fries, but what if you have no potatoes at home to satiate your cravings?
Well, we have got your back by finding the best jugaad to make crispy, spicy Fries that too without the use of our favorite potato!
Read on to find out more about these easy-peasy Fries made with some simple kitchen ingredients.
Why go for no-potato fries?
Imagining fries without potatoes is absolutely impossible. But with an increasing inclination towards health and fitness, this humble vegetable has got a bad reputation for its high carbohydrate content, which when fried or paired with oil, butter or cheese increases the risk of obesity, insulin imbalance and affects the cardiovascular health. Here are a few potato free fries that are a must try.
1. Chickpea fries with homemade dip
To make this quick dish, you need to soak 2 cups of chickpeas, wash, boil and make a thick paste of the chickpeas, garlic, ginger, green chili along with spices like spice pepper, red chili powder, salt and pepper as per taste.
Add some cornflour and knead a smooth dough, flatten it into a thick dough base, cut out the fries and brush them with some olive oil, salt and pepper mixture. Bake, air fry or deep fry and serve with a quick dip. To make the dip, take ½ cup hung curd, ½ cup low fat cream, 2 teaspoon grounded sesame seed, add salt, pepper, coriander, whisk and serve fresh.
2. Bread fries
This recipe can be made with any leftover bread, just cut the bread slices in the form of French Fries. In the meantime, take a small bowl, add 1 teaspoon oregano, 1 teaspoon paprika, 1 teaspoon black pepper, 1 teaspoon minced garlic, 2 tablespoon olive oil, salt and finely chopped parsley, whisk the mixture. Next, take a parchment paper and line the bread strips and using a brush, coat them by flipping sides. Put them in an oven and bake for 20 minutes or air fry them till they turn crispy and crunchy.
3.

​Corn fries

To make these quick Corn fries, take corn cobs and toothpicks. Take 4 corn kernels and slide them through the toothpicks and repeat the process with the rest of the corn. In the meantime, take a bowl and add cornflour, salt, pepper, red chili powder, oregano, chili flakes, garlic powder, a dash of garam masala and whisk it dry, coat the fries by mixing the dry mix. Heat a pan and add oil, allow the oil to turn medium hot and add the corn sticks fry them by flipping sides and enjoy.