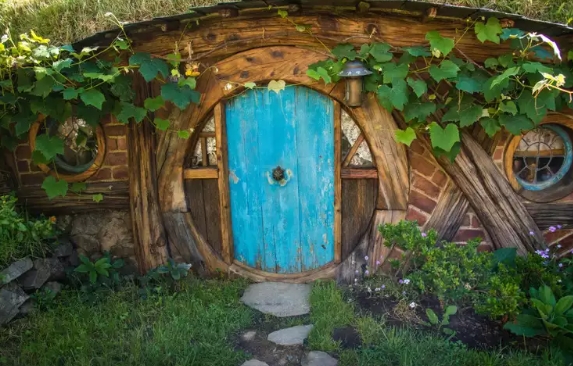 There's really no shame in planning your trips based on the movies that you have watched and loved every bit of.
When moviemakers take so much trouble in scouting locations, filming, and finally bring them to us, why not let our adventurous side take over and allow ourselves to be inspired by these movies?
By inspiration, we mean travel inspiration, and nothing else. As much as we have loved watching these movies, we cannot help but agree that amazing shooting locations were such a big part of these movies.
Here, a look at places made famous by iconic Hollywood movies of the past and present.
1. Husavik, Iceland
Will Ferrell and Rachel McAdams starrer Hollywood blockbuster Eurovision Song Contest: the Story of Fire Saga, brought so much joy to the otherwise joyless 2020. Remember 2020, anyone? When all of us were trying to make sense of the COVID-19 pandemic and the very long lockdown, The Story of Fire Saga brought us the hilarious and adventurous lives of Lars Erickssong and Sigrit Ericksdóttir from the small fishing port of Husavik, Iceland. The stunning Icelandic landscape shown in the movie was enough to take us on an imaginary trip to Iceland.
2. Valletta, Malta
How can we forget Jurassic World 3: Dominion when we talk about Hollywood blockbusters? And this one's from 2022! The dinosaurs took over the streets of Valletta in Malta and we couldn't stop ourselves from searching for more about that place. If you look at Valletta you will certainly feel nostalgic. That's because our all time favourites like the Game of Thrones and Gladiator have been filmed here as well. This one is definitely going on our travel wishlist.
3. Columbia – Barichara, Cocora Valley and Caño Cristales
Columbia came with a bang in 2021 alongwith the Walt Disney Animation Studios' superhit, Encanto. One of the movie's songs says, We don't talk about Bruno, no no no, but we must talk about Bruno because the story takes us to the scenic locales of Barichara Cocora Valley and Caño Cristales in Columbia. The movie has taken inspiration from these amazing Columbian locations. Now with an Oscar (best animated feature) around, Columbia better get ready for us fans!
4. Gloucester, Massachusetts
Speaking of Oscar, let's bring in the coming-of-age film CODA (Child of Deaf Adults) that took home three Oscars, one of which was for Best Picture. This movie, with a mainly deaf cast, stole our hearts with the story, cast and the scenic coastal town of Gloucester Massachusetts, where the movie was filmed. The coastal town of Gloucester is just a short distance from Boston and Rockport, also places where several scenes were filmed.
5. Hanapepe Valley, Kauai, Hawaii
When we talk about iconic movie locations, we cannot ignore the very famous island of Kauai in Hawaii where Steven Spielberg's Jurassic was filmed. Manawaiopuna Falls in Hanapepe Valley near the Na Pali Coast is one of the most famous spots, and fans come from far and wide to experience the helicopter ride that takes you to the falls, now popularly known as Jurassic Falls.
6. Martha's Vineyard, US
Do you remember the movie Jaws, another blockbuster of Spielberg's? I don't think anyone will have difficulty remembering an iconic movie like that. The movie's Amity Town was actually Martha's Vineyard in Massachusetts. Martha's Vineyard is a very popular beach resort town. Hollywood and America's who's who, including the Obama's preferred vacation destination, Martha Vineyard has come a long way from scary sharks to a fancy resort town.
7. Matamata, New Zealand
If you visit Matamata in New Zealand, there's this picturesque village that looks like it came out from the JR Tolkien's Lord Of The Rings movies. That's because it was, in fact, the set for the The Lord of the Rings and The Hobbit trilogies. The set has been kept intact and now the site, with cute little hobbit houses on a lush meadow, is a major tourist attraction.
8. Timberline Lodge, Oregon, US
Enough of dreamy locations now; let's talk about how a psychological horror movie can also inspire travel, to a discerning traveler of course. Horror fans from far and wide have made "pilgrimage" to the creepy (and fictional) Overlook Hotel from Stanley Kubrick's The Shining. The story is a fiction but the hotel isn't. The movie's main attraction, the main scene of all things terrifying, was filmed at the Timberline Lodge in northern Oregon. Even though the lodge's outside was used as the Overlook Hotel's exterior, it became iconic. Most of the interior scenes were shot at the Ahwahnee Hotel in California.