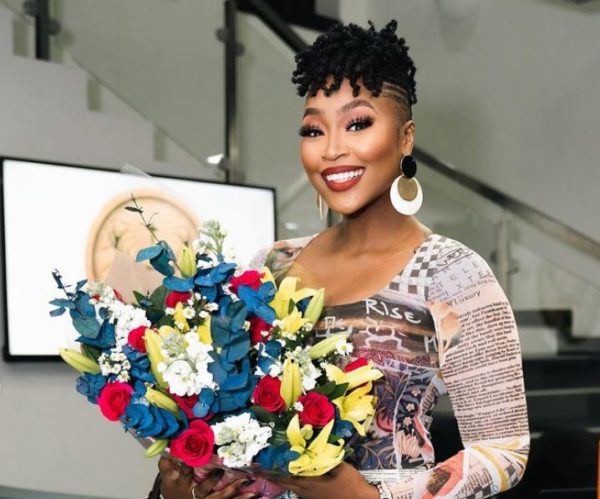 Lamiez Holworthy gushes over her husband, Khuli Chana who just launched his new studio.
The DJ visited the new studios and received a romantic gesture from her man whom she went to support.
Lamiez shared photos of the bouquet and card gotten from Khuli; she penned down a note expressing gratitude to him.
"WORK at the @khulichanastudios and I got the prettiest bouquet of flowers from the CEO himself Ps. I think he's kinda cute- romantic too. Ek se @khulichana01 wang thlatsa dawg. O lepara- a born leader wao etsa spane sa Modimo Le Badimo Wame. Here's to living our best lives, ticking every box on our bucket lists, and changing a life or two in the process.
You inspire me. I love you," she wrote.
View this post on Instagram