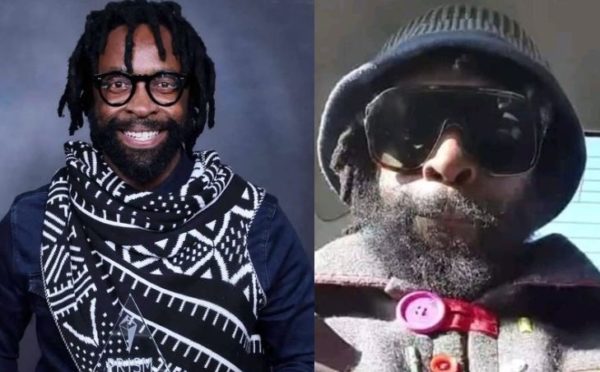 DJ Sbu has raised a huge concern in the mind of South Africans after a photo of him looking unkept went viral.
This is the second time in the year that fans and people are being bothered about the DJ's health.
The first time it occurred, Sbu's hair and beards looked rough in the photo, and his face wasn't welcoming.
Hustler. Employee pic.twitter.com/qJyC2C39Ap

— ChrisExcel (@ChrisExcel102) July 26, 2022
On Friday, another video and photo surfaced on social media with DJ Sbu's beards looking more full and some persons are still not pleased with his look.
Check out the photo and video with people's reactions below:
"DJ Sbu used to be so clean. I'm really disappointed. People, check up on your loved ones," a tweep wrote.
"Dj Sbu has never conformed to the norms that are bestowed upon us by the society. He has always taken paths less traveled. So why does his latest look come as a surprise to you all?? The idea of how a celebrity should look is a form of social constraint," another Twitter user said.
Maybe DJ Sbu is not supposed to bath for the business to keep on doing well pic.twitter.com/McNgbp2IVt

— 𝕶𝖆𝖗𝖆𝖇𝖊𝖆𝖘𝖙★彡 (@karabeast_) August 12, 2022
Truth be told DJ Sbu does not look good at all in this.

No healthy person would wanna wake up next to this look in the morning. pic.twitter.com/xka8INjPNY

— Bahlali (@bahlali_) August 12, 2022
haters will not show you this video of DJ Sbu , but just some screenshot to push their narrative #Mofaya pic.twitter.com/3b6NuYSRJO

— IamAnAfrican (@Ditantane) August 12, 2022