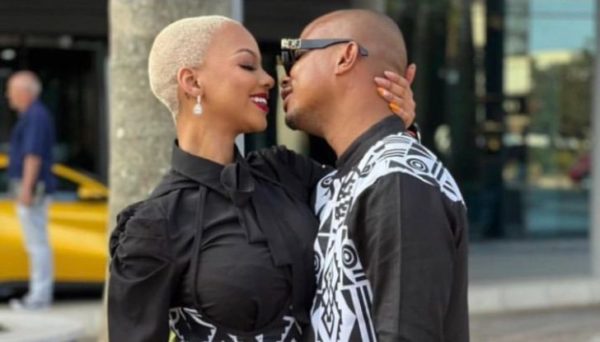 Mihlali Ndamase's husband, Leeroy Sidambe has cleared the air on the relationship with Mary-Jane who is his estranged wife.
Over the past weeks, the beauty influencer got dragged for snatching another man's wife, which has blatantly tainted her brand.
In an official statement released by Leeroy, he revealed that there's been a separation since March between himself and Mary.
During the rough period, he met Mihlali and they are in love; he urged the public to desist from harassing the influencer.
"The constant harassment she receives, instigated by my estranged wife's associates is unbearable and quite frankly not safe for anyone's mental wellbeing," he said.
"She is a self sufficient woman, who has astutely run her business which does not deserve this kind of hateful intrusion upon her life and work."
"I can no longer turn a blind eye to the effect cyberbullying has had on her. The constant defaming of those who work in the public space has to stop."
Read the full statement below:
— Dumezweni (@leeroy_sidambe) August 13, 2022