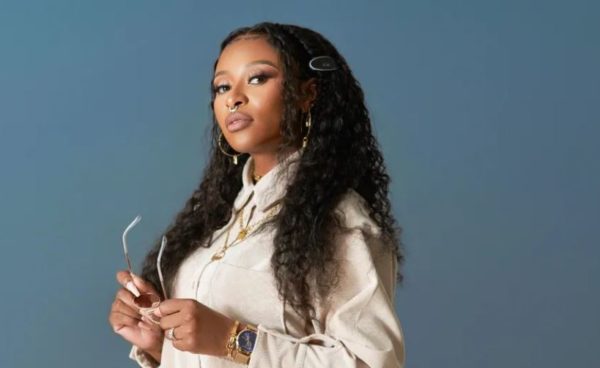 DJ Zinhle has released a statement in response to the criticisms received for delivering poor service and product to a Hair Majesty customer.
Last week, a lady by the name Thulisile Lushaba lamented about the brand's delivery service as she got her hair worth R3k late.
In the video which went viral over the past weekend, she also revealed the hair she bought which was disappointing to her and many others.
"If I had known the wig was so thin, this, I'm not even sure it's 100 grams. On the DJ Zinhle website, the Hair Majesty [website] they need to specify that the hair is 100 per cent density, 180 per cent density, 200 [percent] density. They need to tell us the density of the wig so that we know exactly what we are purchasing," Lushaba said and rated the company zero over a hundred.
In an official statement released by the DJ on her Twitter account, the company accepts the customer's complaint and the brand also regrets the event.
Hair Majesty says the incident has taught them a great lesson and they will do better in their services to customers.
"As a businesswoman, I'm humbled by recent events and want to take this opportunity to inform you that we are taking all feedback seriously and are doing everything in our power to ensure that our customer promises are being met," Zinhle, the CEO captioned the statement.
Read the full statement below: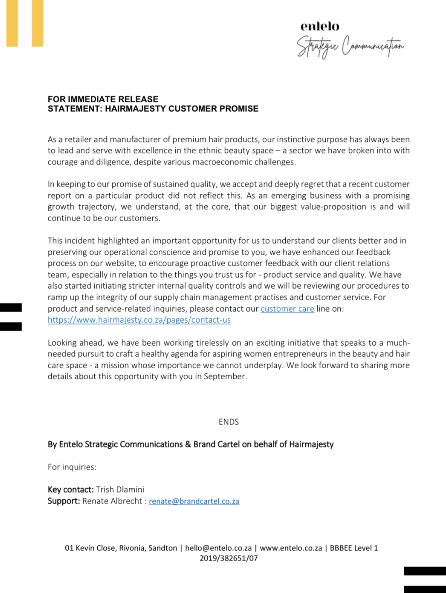 As a business woman, I'm humbled by recent events and want to take this opportunity to inform you that we are taking all feedback seriously and are doing everything in our power to ensure that our customer promises are being met. 👑 pic.twitter.com/7wv5qxA2G7

— #Siyabonga #ERAbyDJZinhle #ZeeNation (@DJZinhle) August 18, 2022