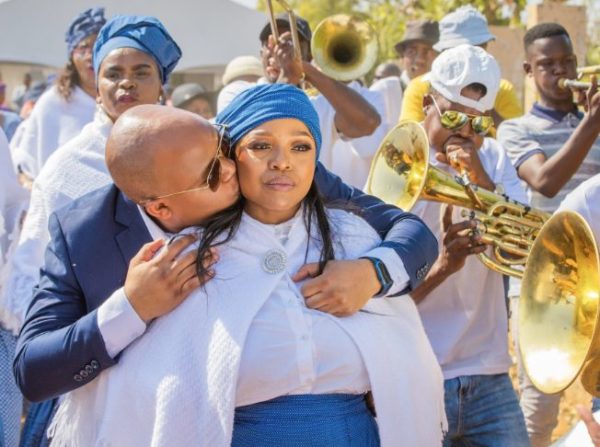 Karabo Ntshweng has taken to her social media to share more photos from her wedding ceremony.
The star got married to the love of her life, David in Karabo's hometown of Lethabong in Rustenburg.
Ntshweng went on to share photos from the ceremony as she described their wedding as a beautiful union between two Tswana families.
"We had such a beautiful weekend uniting two Tswana families. This was my welcoming at David's hometown in Rustenburg with all my Rakgadi's, siblings, and friends who gave me the most amazing send-off."
The wedding comes after Karabo's bridal shower in June attended by her close friends and family.
"My family through the most epic bridal shower for me and gathered all my favorite people for my final soirée as Miss Ntshweng! What a vibe," she captioned a video from the bridal shower.
See post below:
We had such a beautiful weekend uniting two Tswana families. This was my welcoming at David's hometown in Rustenburg with all my Rakgadi's, siblings, and friends who gave me the most amazing send-off 💙 pic.twitter.com/1q4HverVUH

— Karabo Ntshweng (@KaraboNtshweng) August 17, 2022