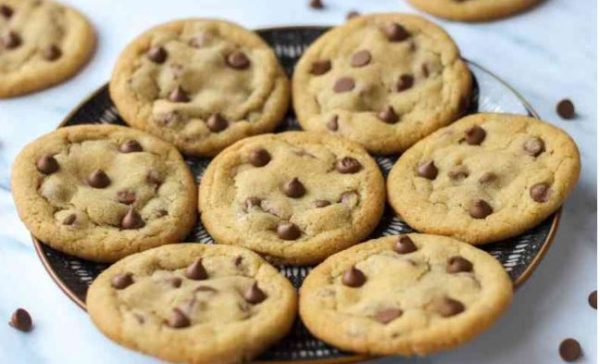 If you are tired of sugary snacks and are in need of a healthier option, then this vegan chocolate chip cookies recipe is perfect for you
Ingredients:
2 cups all-purpose flour
1½ teaspoons baking powder
½ teaspoon baking soda
1 teaspoon sea salt
1 cup packed brown sugar
½ cup melted coconut oil
A cup of tahini
6 tablespoons water
2 teaspoons vanilla extract
1 heaping cup of dark chocolate chips
Method
Preheat the oven to 180°C and line 2 baking sheets with parchment paper. In a medium bowl, whisk together the flour, baking powder, baking soda, and salt until combined.
In a large bowl, whisk together the brown sugar, coconut oil, tahini, water, and vanilla until smooth.
Pour the dry ingredients into the bowl of wet ingredients and use a spatula to combine. Fold in the chocolate chips. Use a 2-tablespoon cookie scoop to scoop the dough onto the baking sheets.
Bake, one sheet at a time, for 12 to 14 minutes. Remove from the oven and let cool on the baking sheet for at least 10 minutes.