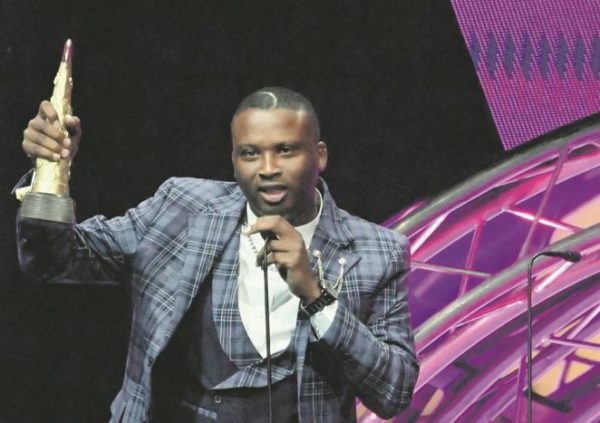 Haksul Muziq reacts after South Africans questioned the validity of his win as the Artist of the Year at SAMA28.
On Sunday night, the musician was awarded by the South African Music Awards but people were not pleased as many claimed they didn't know him.
Hakzul was nominated alongside A-Reece, AfroToniQ, Emtee, Makhadzi, Musa Keys, Rodger KB, and others.
Daily Sun, who interviewed the winner, said he campaigned, urging people to vote for him.
"We have a lot of events in Katlehong and I made sure to go to most of the events and ask for votes. I even campaigned at events held by political parties. I made pamphlets and handed them out, encouraging people to vote for someone that's local trying to make it big."
"I'm also an Uber driver and I asked every client that got into my car to vote for me and play my music," he said.
Haksul Muziq i can't be the only who has never heard of him,nor saw any of his music anywhere Makhadzi was robbed again by SAMAs She deserved ARTIST OF THE YEAR Award how can #SAMA28 cheat her again like #SAMA27 disgusting #BoycottSAMAs#BoycottSAMAs
Nandi pic.twitter.com/QUTUUc1NX0

— IG:Joy-Zelda (@joy_zelda) August 28, 2022
I'd rather have me few supporters who will vote. than millions that won't even be bothered 🥲 https://t.co/pmCjtH5uPK

— HaksulmuziQ (@HaksulmuziQ) August 28, 2022