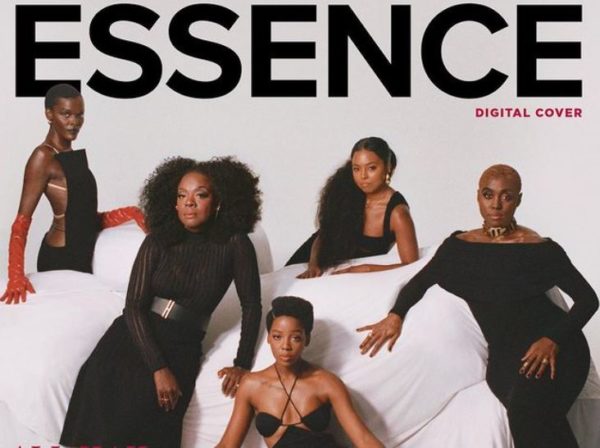 Thuso Mbedu, Viola Davis and other female casts on The Woman King movie shine on the digital cover of Essence magazine.
The magazine appreciated the cover with these words:
"The new King is a Black Woman. The ESSENCE of sisterhood is displayed on our September cover with the cast of The Woman King: Viola Davis, Lashana Lynch, Thuso Mbedu, Sheila Atim, and Adrienne Warren. Here is proof that the power of community and loving with intent prevails in every Kingdom."
One of the actresses in the movie which is to be premiered in cinemas on the 16th of September said, ""Our togetherness is resistance. We are so much stronger together. I didn't know I had sisters in places. That's how it felt being on this set. My sisters have multiplied. And the beauty in that, and the beauty in what we have learned from each other because of our individual lived experiences, and the beauty that we present when we come together, we present what the world has never seen before.
"They love, they meaning the system, meaning everything else out there, loves to divide us, because if you divide us, then you can conquer us. Try to penetrate us. You won't because we have been through so much, and because in each and every way, we're not superheroes, we're actually warriors. We're Black women."
The South African star, Thuso is highly anticipating the premiere as she's proud of her contribution in the movie.
View this post on Instagram
View this post on Instagram