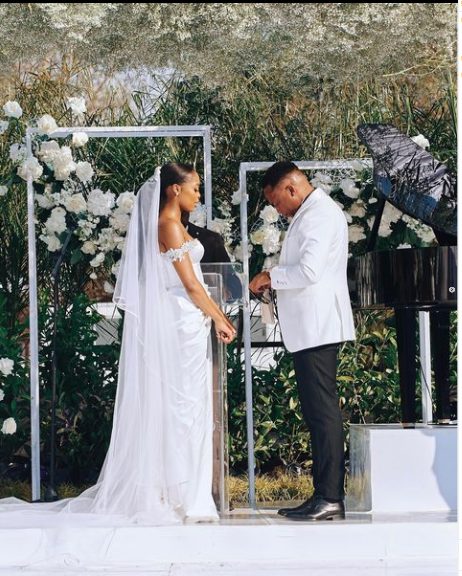 K Naomi has taken to her social media to appreciate her husband, Tshepo Phankathi.
The couple had an elegant wedding celebration over the past weekend.
K Naomi didn't keep it secret as she blessed fans with lots of beautiful photos and videos of the traditional, white wedding ceremony.
Taking to Instagram, she shared photos of herself and her husband as they exchanged vows.
She went on to thank him for showing her love and affection.
K Naomi wrote: "Thank you for showing me what true love is and here's to a lifetime of everything we've ever dreamt, worked and wished for!"
Check out the photos below:
View this post on Instagram