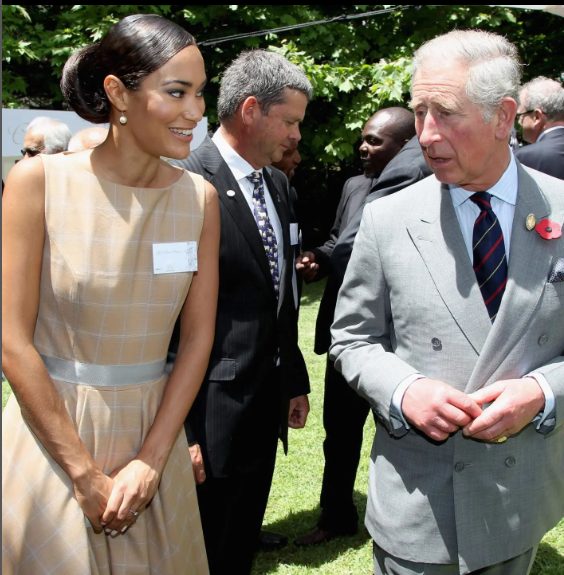 Jo-Ann Strauss has taken to her social media to pen down encouragement message to Queen Elizabeth's son, Charles, who is now king.
This is coming after Queen Elizabeth II, Britain's longest-reigning monarch died at her home in Scotland aged 96 on Thursday, 8th of September, 2022.
Buckingham Palace confirmed the passing of the nation's figurehead for seven decades in a statement.
Taking to Instagram, Jo-Ann encouraged the new king.
She shared photos of them together stating she remembered the day as she hosted an event to promote the farmers and their campaign for wool.
Jo-Ann wrote: "Mourning the death of his mother and ascending the throne, all in one go. To lose a loved one is hard and I keep the families in my prayers always as it's hard to say goodbye and carry on. I remember this day so well, hosting an event to promote the farmers and their campaign for wool. We spoke of so many things, in particular, a mother's love for a child. And we laughed, as I do enjoy the English humour. This is such a big moment in time. My thoughts go out to the families always."
See post below:
View this post on Instagram