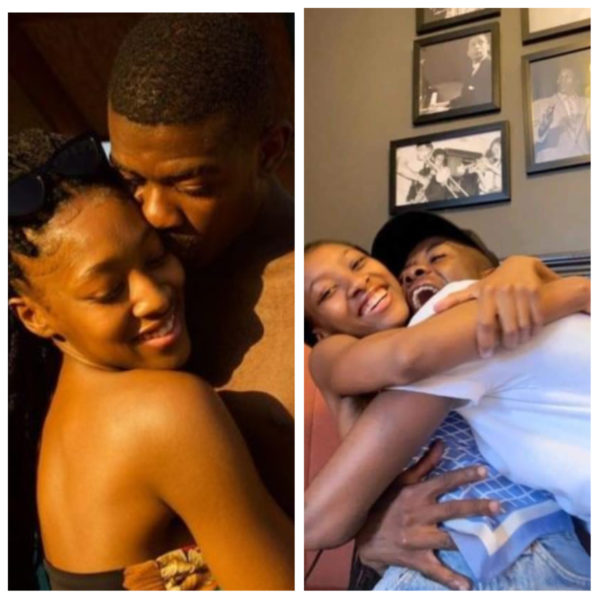 Killer Kau's girlfriend, Olwethu Mkhwanazi has allegedly moved and married his friend.
Olwethu became known by South Africans following the passing of the yano star in August 2021.
However, earlier this year. it was reported that Olwethu was ready to move on and now it seems it has come to reality.
Taking to Twitter, it has been known that the star has allegedly moved on and has married her late ex-boyfriend's friend.
Just 365 days after his death. Killer Kau's girlfriend moves on & marries his friend. pic.twitter.com/TAgWE5FTbg

— The Lord Of The Wings( Lisa) Arsenal Biggest Fan🏐 (@WhyUfikelate) September 10, 2022
See reactions from fans:
Killer Kau is dead and she's young what did you expect her to mourn him into her forties??? That dude was definitely chowing her while killer was alive. It happens sometimes your friends partner is your future spouse

— Sirboring🇿🇦🇿🇦🇿🇦 (@sirboring_26) September 10, 2022
Didn't Killer Kau have multiple girlfriends?

— LindaT (@LindaniTshaba) September 10, 2022
That girl was obviously opening her legs for him even when Killer Kau was alive🥲🤣🤣🤣 pic.twitter.com/vmsp7C1jsn

— Ta Q (@UMhlekazi_Q) September 10, 2022
We not even sure if Killer Kau was gonna marry that girl.

Let them enjoy their marriage pls https://t.co/YF2SjQ3B8E

— king (@SirWilliams007) September 10, 2022
You still callimg her Killer Kau's Girlfriend for god sakes??….kanti ninjani nina guys pic.twitter.com/feLcx3QqBj

— 😎BRA_M!KE🇿🇦 (@Micka_Mabena) September 10, 2022