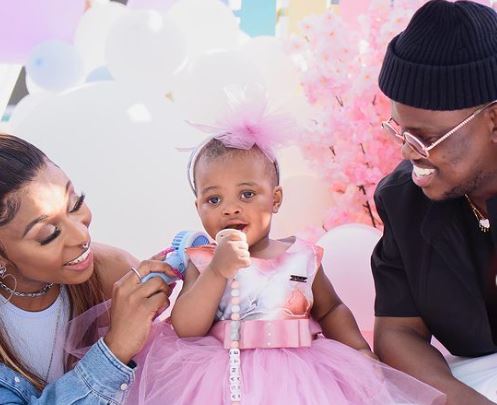 DJ Zinhle and Murdah Bongz organised a birthday party for their daughter, Asante who turned 1-year-old.
Zinhle shared photos from the event on her social media and appreciated everyone who made it possible.
"The cutest day of the year, celebrating @asantewithlove… A big thank you to @moozlie for a stunning party. A lot of love to our friends & family for always celebrating with us. Our baby is so big daddy @murdahbongz," she wrote.
Kairo Forbes was also at the event to celebrate her little sister.
Murdah claims the birth of Asante changed his life.
"My Precious Daughter, no words can express how your life changed me to be a better Father | Husband | Friend | Musician. I know one Day you will go through daddy's Instagram and will see how my life changed since you came in to this world. I love you Happy Birthday Asante wa Papa @asantewithlove," he wrote.
Check out photos below:
View this post on Instagram