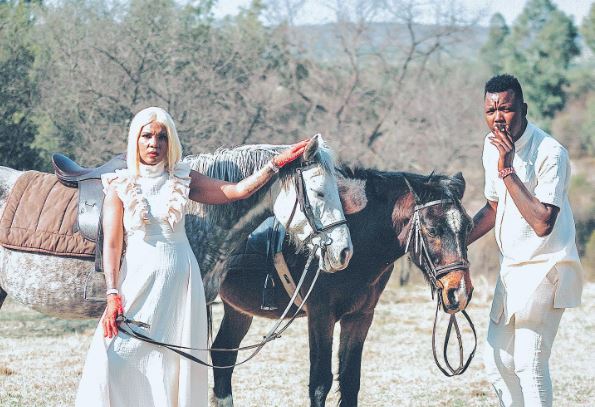 Mome Mahlangu pens down an emotional note to her husband, Tol Ass Mo as he returns to comedy after a long hiatus.
Taking to social media, in a lengthy note, the businesswoman revealed how her husband struggled with his health.
"Babe I never thought I would live to see this part of your life again, after what we went through in the past 3 years. there was a time I felt like I would never see you again, calling the hospital every day through covid not being able to see u and felt like I was talking to a stranger on the phone but I prayed, having to tell the kids you were in America cause we can't visit you, Tk was my great pillar," she wrote.
She spoke about his healing journey and how she didn't believe he could survive.
"You coming back home and then starting your Healing journey away for long, at times I didn't believe it was going to heal you but a part of me said fear not but have Faith in God and your ancestors at work."
"Each day I used to ask myself, will This storm ever make sense or it will only if someone ends up in a coffin or jail? God said No my Child U will go through the STORMS be STILL in."
Mome expresses her excitement as her man is back to comedy.
"Because of the Truth in your comedy, I Have learned to Laugh at my PAIN and I Heal … I'm tired of laughing alone now, Mahabahleka the world needs genuine Laughs to Heal …. I know the material is real go heal others too."
View this post on Instagram