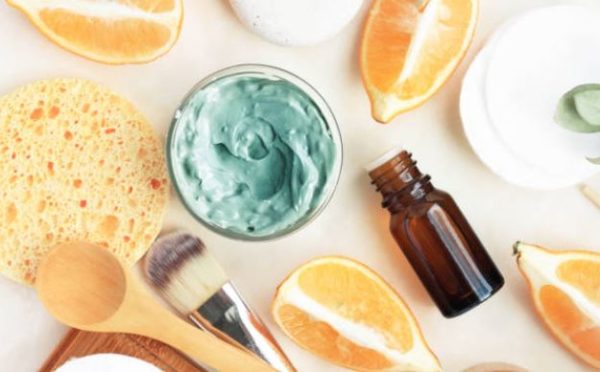 Skincare might be one of the hottest topics in the beauty industry today but it is also controversial.
While several studies are underway about how ingredients really can benefit the skin, the increase in DIY skincare has led to several hacks and tricks to get the perfect skin.
But what really works for one, can be detrimental to another. When it comes to skincare, we need to go with caution.
Many ingredients used in products for the skin are supposedly backed by very little scientific studies.
And thanks to marketing, manufacturers are able to get their hands on some studies which ultimately creates a need for consumers to buy a particular product.
Here are 5 reasons why DIY is not always good for you
Some fruits that are added to skincare are great and can be amazing for the skin. However, there are certain actives in fruits that can irritate the skin and cause damage. Something we need to let experts do their work in formulating different ingredients together to know the proportion of what is fine for the skin
Lemon is a big no-no. Ever since DIY has become a trend, lemons juice has been one of the most common ingredients in face packs, scrubs and DIY lip balms. If you're making a face pack, you need to stop using lemon. Lemon juice can sting, cause irritation and even make you breakout even more. Which is why many packs have a tingling sensation when lemon is added in them.
DIY face scrubs can cause damage to the skin. Coffee scrubs, walnut scrubs can tear the skin if they aren't smooth enough. If one has acne-prone skin, one needs to make sure that they no on overly bruise the skin cells with unnecessary scrubs. Also, rubbing the skin raw can scabs, discolouration and infection.
The problem that sometimes using kitchen ingredients can go very wrong. While many of these are used in products, people often do not know how the combinations work. Sometimes we can fully understand how these ingredients work together which can create a big mess on the skin. Instead, look a market bought face mask that pertains to your skin concern.
While using raw eggs is a fad, it can only lead to breakouts, blisters and scars. It causes the skin to pull, thus creating sensitivity in the skin and should be avoided at all costs.