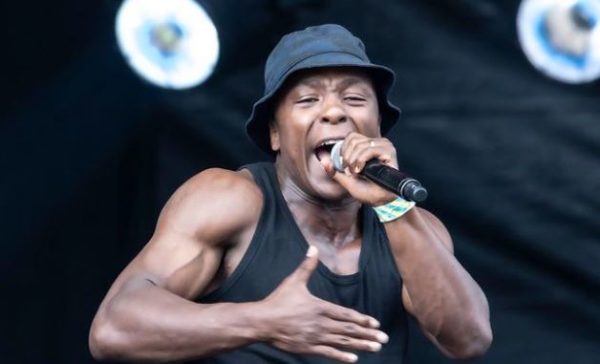 A few number of South African celebrities have come clean about their journey to sobriety over the past years or so.
This is one of the beautiful thing to be heard as it is not easy to come out from such an addiction.
However, these celebrities are true inspiration to all of us.
Nevertheless, lets take a look as some of the celebrities who have come out to celebrate themselves.
Lebo kicked off alcohol and drug addiction 17 years ago.
Recall, Lebo once opened up about his alcohol and women problems on Podcast and Chill.
But now, he is free from all as he has been a sober man for 17 years.
He said: "This young man is 17 years sober, alcohol-free today…blessed and happy"
Gratitude… pic.twitter.com/3sj5EE4GTR

— Lebo M (@therealLEBO_M) August 25, 2022
Kabelo recently celebrated 20 years of being clean and sober.
The star inspired his Instagram followers with the testimony that he has been clean and sober for the past 20 years.
Kabelo thanks Jesus for helping him overcome the struggle.
"Today 20 years ago, a ride like no other began. This journey has made me more realistic, I now believe in miracles. Thank you, Jesus. If I can do it, you can do it too," he wrote.
View this post on Instagram
Zoleka celebrated herself after been sober for 12 years on the 11th of August, 2022.
The socialite detailed how she began drinking at the age of 9, and smoked her first cigarette at the age of 13.
"… Had my last cigarette in 2012 and my first one at the age of 13. I had my first drink at the age of 9 and my last one and the last cocaine binge at the age of 30. I'm so excited about celebrating my 12th year of SOBRIETY on the 11th of August, I literally can't wait!!!"
View this post on Instagram
Sam recently celebrated 14 months of sobriety.
The star opened up about her struggle with addiction and she is grateful to have overcome it.
In November 2021, she talked about being proud of her growth throughout the journey, as she celebrated one year with a chip she posted on Instagram.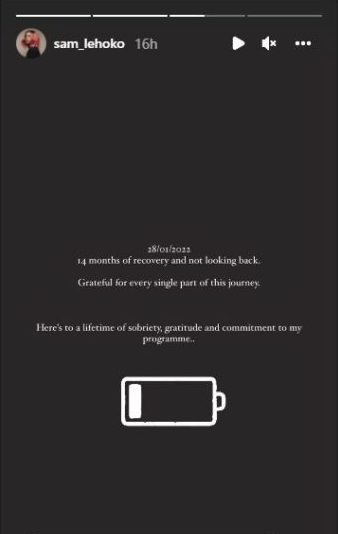 Thabang Moleya
Thabang also celebrated 10 years of being free from alcohol and drugs.
He said the journey to being totally free and clean was not easy as he lost some friends who also have similar struggles.
"10-year sobriety milestone. Ten yrs of being free from alcohol and substance abuse. The journey of recovery is a lifelong commitment. Every day I wake up and pray, 'thank you GOD I'm awake, and thank you that I'm clean, help me make the right decisions today. I think of the friends I've lost to this disease. I recall how dark and lonely it got: suicidal and depressed. I know that pain too well. I remember it like it was a day ago. My counselor used to say, 'secrets die in the light'," he wrote.