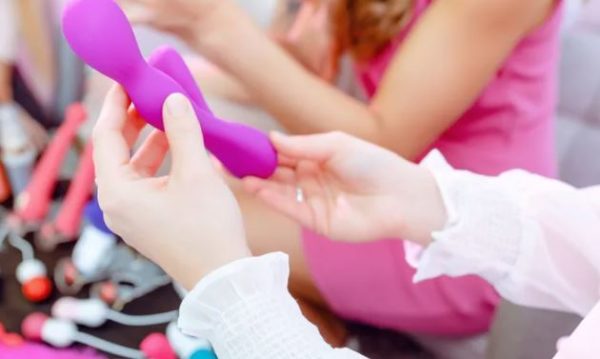 Relationship and intimacy coach, Tracy Ziman Jacobs, describes sexual pleasure as a human right that pre-supposes self-determination, consent, safety, privacy, bodily integrity, and the ability to communicate and negotiate sexual relations – these are integral to sexual health and wellbeing.
Self-pleasure (masturbation) is one way to achieve sexual satisfaction. Therefore, many people rely on vibrators to help them achieve their desired sexual sensations alone or with a partner.
However, finding the perfect vibrator can be tricky, especially when you are new to self-pleasuring.
Tracy says knowing what kind of vibrator might best suit your needs is important. "It's important to keep in mind what kind of sensations you like, and if you don't know yet- that's completely okay; maybe one of these might catch your attention," she says.
Tracy suggests that if you start with external vibrators, try something small and unintimidating.
"Something like a handheld device (such as a bullet vibrator) that fits into the palm of the hand and has a vibrating function. The bullet vibrator is nice to start off with as you can start off slow, and as you get more comfortable, you can increase the frequency and speed," she says.
Starting with external vibrators allows you to fall in love with the intimate moments of self-pleasure and slowly work your way towards using internal and dual vibrators. Once you are used to those, you can move on to different vibrators or dildos. The difference between a dildo and a vibrator is that the dildo has no vibration or settings. It is just a replica that can be used for penetration.
Tracy says, "Have fun and remember, we are here for a good time, not a long time."
Here are the different kinds of vibrators on the market:
1. External vibrators
These toys focus on simulating the outer areas of the clitoris. They are generally wider vibrators able to cover a bigger surface area at once to increase your chances of clitoral stimulation.
Some products include:
-Bullet Vibrator
-Picobong
-Vibrating wand
-Air pulsing arouser
-Mini Massager
-Vibrating Ring
2. The internal vibrators
These vibrators are designed to mimic the feel of penetrative sex and are shaped for internal penetration.
Some products include:
-G Spot massager
3. The best of both worlds
There are various vibrators that are designed to stimulate both internal and external regions simultaneously. These toys focus on stimulating your G-spot and clitoris at the same time.
Some products include:
-Rabbit vibrators
-Dual vibrating arc.