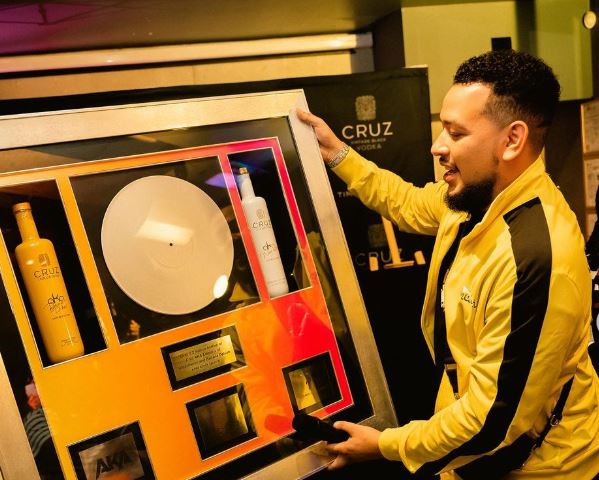 AKA celebrates the success of his single, Lemons (Lemonade) which is certified platinum.
In less than three months after releasing the song, it garnered millions of views, topped the music charts and it's gone platinum with massive sales.
On Wednesday night, the rapper with his lover, Nadia Nakaia, and friends gathered at a club to celebrate the achievement and the success of his partnership with Cruz Vodka.
AKA whose real name is Kiernan Forbes revealed that he's sold over 1.2 million bottles of the Cruz vodka varieties.
He takes to social media to appreciate the support of his fans, family and friends.
"Over 1.2 MILLION bottles of @cruzvodka Watermelon & Banana Deluxe SOLD & Lemons Lemonade OFFICIALLY PLATINUM, ya heard!!! Thank You to everyone who pulled up to enjoy, laugh, hug, dance, sip and toast to our friends and family! What an amazing ride it's been!! And the Summer is only getting started!!! Buckle up!!! It's gonna be a wild one," Kernan wrote.
View this post on Instagram