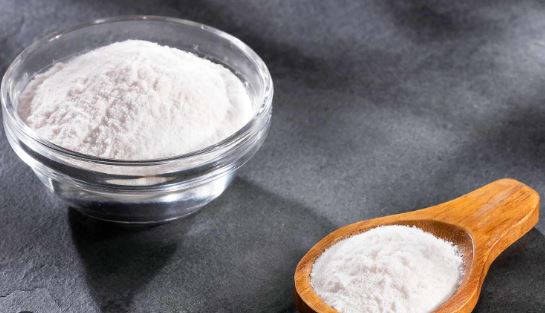 Baking soda and baking powder are two of the most confusing products that you can come across. They look similar and they're both odorless, which is even more confusing.
The other challenge when it comes to knowing the difference is that they have similar purposes.
They are both often used for baking processes and some recipes might even include both of these products.
To put the confusion to rest, we shall learn the difference once and for all so that we don't end up buying one instead of the other.
Here is what you need to know about each one of them and what differentiates it from the other.
1. They are chemically different
Let me take you back to that chemistry class you had back in high school. Baking soda is sodium bicarbonate or bicarbonate of soda and baking powder is made up of sodium bicarbonate aka baking soda, a weak acid such as cream of tartar and cornstarch.
These chemical differences give both of them different textures. You will find that baking soda has a rough crystalline texture while baking powder feels more refined and powdery.
So if you ever get confused, you could feel the texture to know the difference.
2. Baking soda is often paired with acidic ingredients
The other difference is that baking soda, due to its chemical makeup, needs to be paired with acidic ingredients such as lemon juice, vinegar or sour cream. When it mixes with an acidic ingredient, it activates a reaction that makes it work.
With baking powder, it's not always necessary to include acidic ingredients because it already has acidic properties. For a reaction to take place, it needs heat or any liquid.
3. They are not often used interchangeably
Although these two are used for similar purposes, which is, as leavening agents, they can't be used interchangeably in the same ratio. If you try, you will get completely different results and probably an off-putting taste. They also have different strengths so it's not recommended to use one in place of the other.
If a recipe specifically mentions one ingredient, make sure you have the right one. And if it requires you to use both ingredients, follow the correct ratio indicated.
4. Baking soda is more effective for household hacks
Baking soda is very popular in the world of smart household cleaning hacks. If used the right way it could remove tough bathroom stains, deodorize the refrigerator, eliminate stains from the carpet, among other uses.
Often in these hacks, baking soda will be paired with an acid such as lemon juice or vinegar. If you try to use baking powder for these household hacks, it won't work that well.
5. Baking soda may be used for beauty purposes
If you search, you will come across different beauty hacks that involve baking soda but never any with baking powder. People have used it in masks and scrubs to achieve clear skin.
There are also other people who claim that it could be an effective stain remover for your teeth and a deodorant if you're not a fan of chemical filled deodorants.
Because it may be too harsh, using baking soda for beauty treatments may not advisable but, it's worth noting that it has been included in beauty recipes. Do some digging before you apply it on your face.