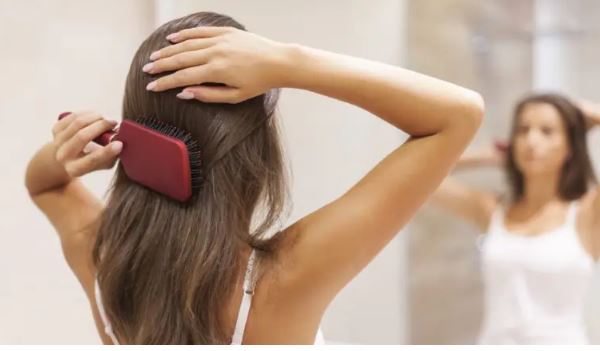 In a quest to make our hair look flawless, we tend to experiment with them a lot. Teasing your hair to get massive volume is one trend that never goes out of style.
How often do you backcomb your hair? This hair trend dates back to the 1980s when it was a popular go-to hairstyle for every celebrity.
It is one hairstyle that gives you instant volume and makes you look stunning. However, backcombing involves a lot of teasing, which is not such a good idea for your hair.
If backcombing is your go-to fix for every time you are short on time to style your hair, stop now!
Backcombing can damage your hair follicles and even cause hair loss. In this type of hair styling, the hair cuticle gets scaped, and the cuticle from the shaft. The more cuticles are lifted the more volume your hair will get, which can be harmful to your hair.
Apart from damaging the hair follicles, backcombing can also:
Backcombing can cause matted knots and hair breakage
The hair never returns to the original flat arrangement, and eventually, the hair cuticles become loose, and split ends begin to form.
It can cause traction alopecia.
Traction alopecia cause backcombing is a form of hair loss because of excessive pulling on the hair follicles. A forceful styling technique such as backcombing causes chronic traction, leading to weakened hair follicles. Keep in mind that the hair cycle change as we age, and therefore it takes more time to reverse or treat the damage.
Tips to minimize damage caused by backcombing
Here are some simple tips to minimize hair damage caused by backcombing the hair:
When you want to bring your hair back to normal, use a soft brush to comb back the hair. Do it in small sections. You can also try a deep conditioning mask to soothe the hair.
There are some safer alternatives to backcombing that you can try such as:
Use crimpers to style your hair
Use voluminizing and root lifting products and stylers, but not too often
Use a thickening serum that gives fuller-looking hair. Make sure it doesn't contain any harmful ingredients
Take a good protein and nutrient-rich diet to boost hair health
Caution: Make sure you talk to your doctor before trying new things.