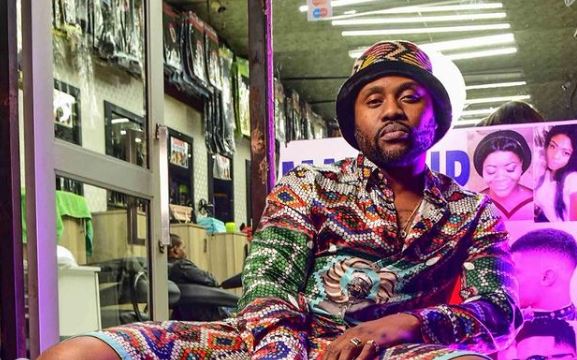 Reason is in a celebratory mood as he receives plaque for hitting 1.2million streams.
Taking to social media, the star flaunted the plaque awarded to him for the achievement.
Reason then stated that he is excited and grateful to God.
He also went on to appreciate Boohle, DJ Stokie and Tycoon for supporting them.
"GOD IS GOD. ALL THE TIME. AND ALL THE TIME. GOD IS GOOD!!! 😭😭😭😭 @warnermusicafrica YOU KEPT YOUR PROMISES. THANK YOU. WE ARE OFFICIALLY UNSTOPPABLE. @boohle_sa I SHOULD HAVE KNOWN WHEN WE LOST THESE VOCALS THE FIRST TIME THAT THIS WAS A SONG WORTH FIGHTING FOR. THANK YOU FOR SAVING MY LIFE TWICE 😭 BRA @djstokiesa GROETMAN. THIS WAS YOUR SONG. AND YOU SAID I COULD HAVE IT. YOU TOOK ME SERIOUSLY. GOD BLESS YOU FOR THAT!!!! YOU GAVE ME MY FIRST PLAQUE!!! @officialtycoon_ MFANAKA!!!! ITS YOUR TURN NOW!!!! I OWE YOU A PLAQUE!!!"
See post below:
View this post on Instagram