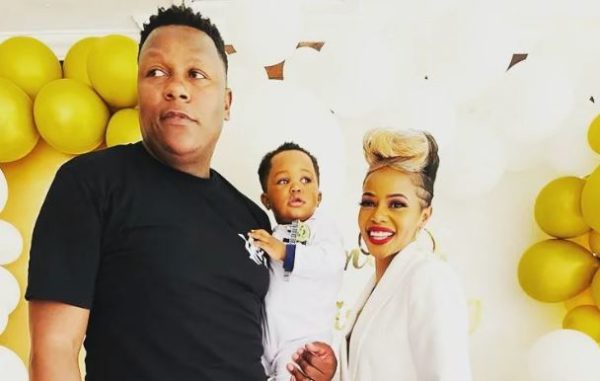 Zandile Khumalo gets a heartmelting birthday note from her husband, Mhlonishwa Gumede.
The singer shared a screenshot of Mhlonishwa's birthday note which reads:
"You are the answer to every prayer I've offered and I've never met any one with such a big heart who does everything so effortlessly, my soul found a mate in yours and the funny thing is that when I met u I wasn't even looking, ukhule Mnguni ka Phakathwayo, ukhule Mpangazitha, ukhule Yeyeye ngohlezi ngibonga umdali nethongo ngawe."
Zandie gets emotional with the birthday note and replied with a loving message which she shared on Instagram.
"Happy birthday Zandile ka Sis Ntombi, I get very emotional on this day. This man guys angazi ngingaqala kuphi he has an abitity to believe in me more than I do in myself, u my husband with the help from God created a woman that I never knew existed in me, a career woman that I never knew I could ever become and a mother who would do anything to protect her family. Ngiyabonga sthandwa sami, what u have instilled in me no one else could have………I will always support u and like Selena I get upset when u are upset, I'm happy when u are happy I never want anything bad to happen to u, that hurts me," she wrote.
View this post on Instagram